---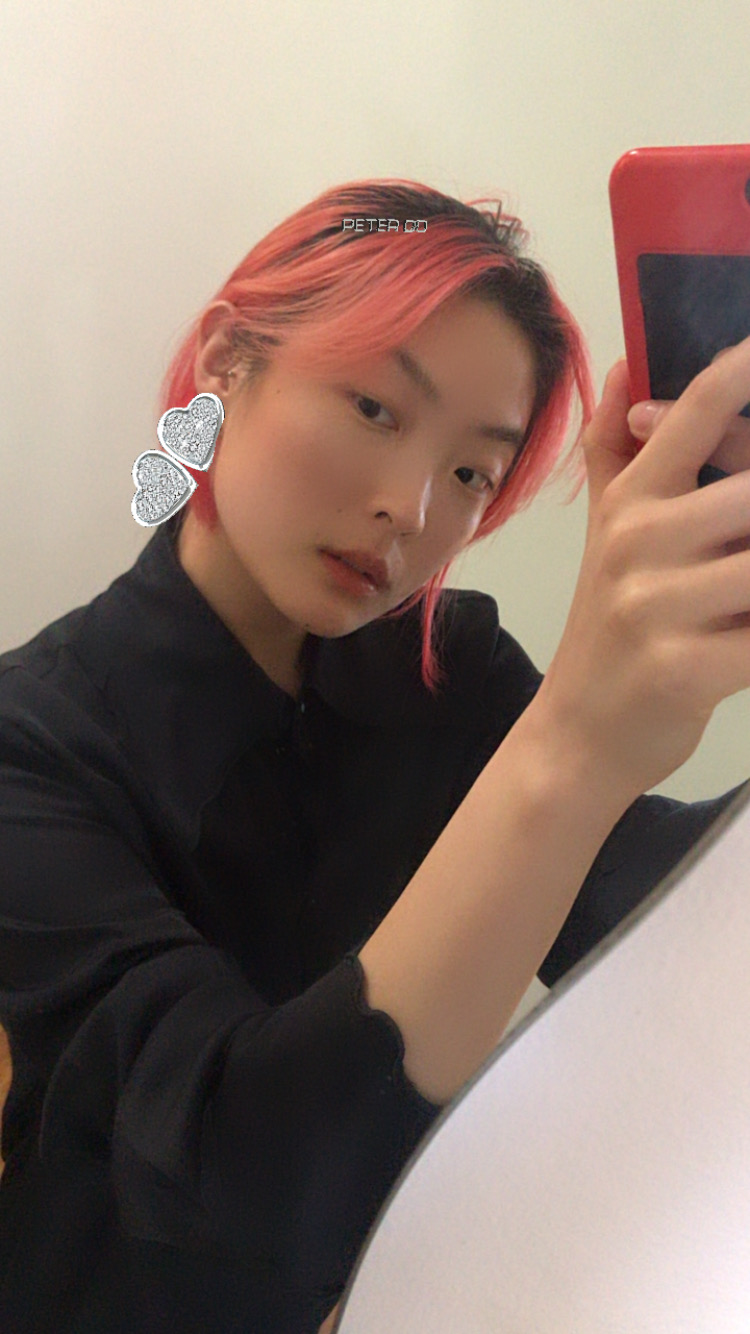 ART

The artist experimenting with the details of Augmented Reality
---

As our lives continue to turn toward that of the digital, we are made to question the complexities that the cyber world has to offer. Recent events have forced us to assimilate into a virtual way of life. The transition from face-to-face, to screen-to-screen interaction, has been quite jarring for many; however, with digital living becoming a necessity, more people are experimenting and discovering new information technologies designed to benefit and enhance our novel, day to day lives.

Augmented Reality is "an interactive experience of a real-world environment where the objects that reside in the real world are enhanced by computer-generated perceptual information" or more commonly known to everyday social media users as Instagram filters. We have the option to alter what we see, what others see, and how we see ourselves; through the use of this new technology. AR has not traditionally been seen as an artistic medium, especially with its prevalence on social media as a form of quirky entertainment. However, this is gradually changing, with artists using this medium to explore and alter not just how we view the world, but how we view ourselves within it.

Designers, influencers, and various creatives are realising the power AR holds for the future of fashion, art and culture within the digital age. One of such artists that are exploring this modern medium is Helena Dong, a Melbourne/New York artist making waves with her highly stylised AR projects. Her work has been endorsed by hugely respected names within the fashion and beauty industries, whilst also having several of her filters featured on Instagram. Helena's filters vary in theme, technique, design and mood, but all delve into the various aspects of how we view the world and our surroundings. We had the opportunity to speak with Helena about her journey into the AR world, and where she hopes to take this unique, new medium.





AR (Augmented Reality) has made its way to the forefront of modern fashion & beauty technology, and you're one of its pioneers! How does that feel seeing your work featured in the likes of Vogue?

I'm not sure if I would describe myself as a pioneer, but I appreciate you for saying that! As much as I thoroughly enjoy the process of designing and producing AR effects, there is still a multitude of aspects that I yearn to explore. I worked on the AR enhancement for Vogue's September Issue whilst I was in quarantine, so I'm really excited by the liberty and adaptability that pervade this mode of work, as opposed to traditional mediums that would likely be constricted to space and physicality in this scenario. The acknowledgement that comes from working with Vogue US has been a huge encouragement to my inter-disciplinary practice. This doesn't mean that it is no longer daunting, because the more I learn about AR and its boundless possibilities, the more I become aware of the things that I've yet to grasp. To be honest, this feeling of not knowing is incredibly motivating.





From that, how did you get into creating these trippy yet mesmerising filters?

It was through a process of discovery and desperation. Having graduated from design school, the urgency of harbouring a sustainable and progressive practice has always lingered on my mind. Much of the beginning of this journey was also influenced by external factors, particularly within that first six months of moving to New York, working in the fashion industry and recognising the ineffectiveness of certain actions. Tapping into AR was never really about creating something "new", it was a testing ground for my capabilities and for discovering ways to encourage a shift in perspective that renders it possible for the audience to participate and consume fashion without needing to contribute towards material excess. Though foreign to me at the time, I saw AR as an opportunity to cultivate a design practice that holds no parameters on physical resources, nor geographical restraints. And now, thankfully, this testing ground bears fruits.

Your filters have this almost alien tinge to them, AR being a thing of the future, do you feel this medium has the most room for creative experimentation?

This depends on the context of what one defines as 'creative experimentation'. If we focus on materiality and tactility, then I wouldn't say it is. Augment Reality's direct relationship with the evolution of technology grants it room for experimentation in a virtual capacity. I was recently listening to a BOF podcast on the growing number of digital fashion shows amidst COVID-19 — shows that are resorting to the use of 3D, AR and game engines. A critique of these presentations that I took to heart was that it felt like a display of technology, rather than an attempt at facilitating an emotive connection between the audience and the clothes. Despite its accessibility, its exponential online reach, and the remarkable functions that we can take advantage of, we still need to prove its ability to induce sentimentality. So in that sense, there is a lot of room for experimentation. It's also interesting that AR is seen as futuristic, I would contend that it is very much a thing of the present given its visibility across numerous sectors and its commercial viability. Perhaps this sense of futurism that permeates my work derives from my fascination with planetary science. One of the first sci-fi films I ever watched was Contact, based on a novel by astrophysicist Carl Sagan. It remains one of my favourite science fictions because it builds off a believable tale. I tend to think about the realism that it portrays and the potency of extending concepts from a plausible reality. I'm less intrigued by fantasy, and much more curious about the integration of imagination and functionality.



You studied fashion in Melbourne and then went to work for Dion Lee in New York, what has that experience taught you in regards to the industry and where you picture yourself in it?

It was an indispensable experience full of learning curves. I align myself with practices that are technically inclined, so working on the design team at Dion Lee opened up a pathway for me to consider my practice and how it could evolve to become more technically emphasised. It made me more appreciative of this element of technical expertise. In a traditional fashion sense, I'm referring to specific skills that are required to execute tailoring, leatherwork and knitwear to a superlative calibre, and now I apply this level of precision to my 3D designs and AR development. Also, having had a job that required me to perform various roles, it reinforced the value of flexibility. It showed me how to be diligent and how to take a practical approach to learn within a new environment. With an understanding that the nature of this industry is fragmented, I felt encouraged to synthesise creative outputs from different areas of knowledge.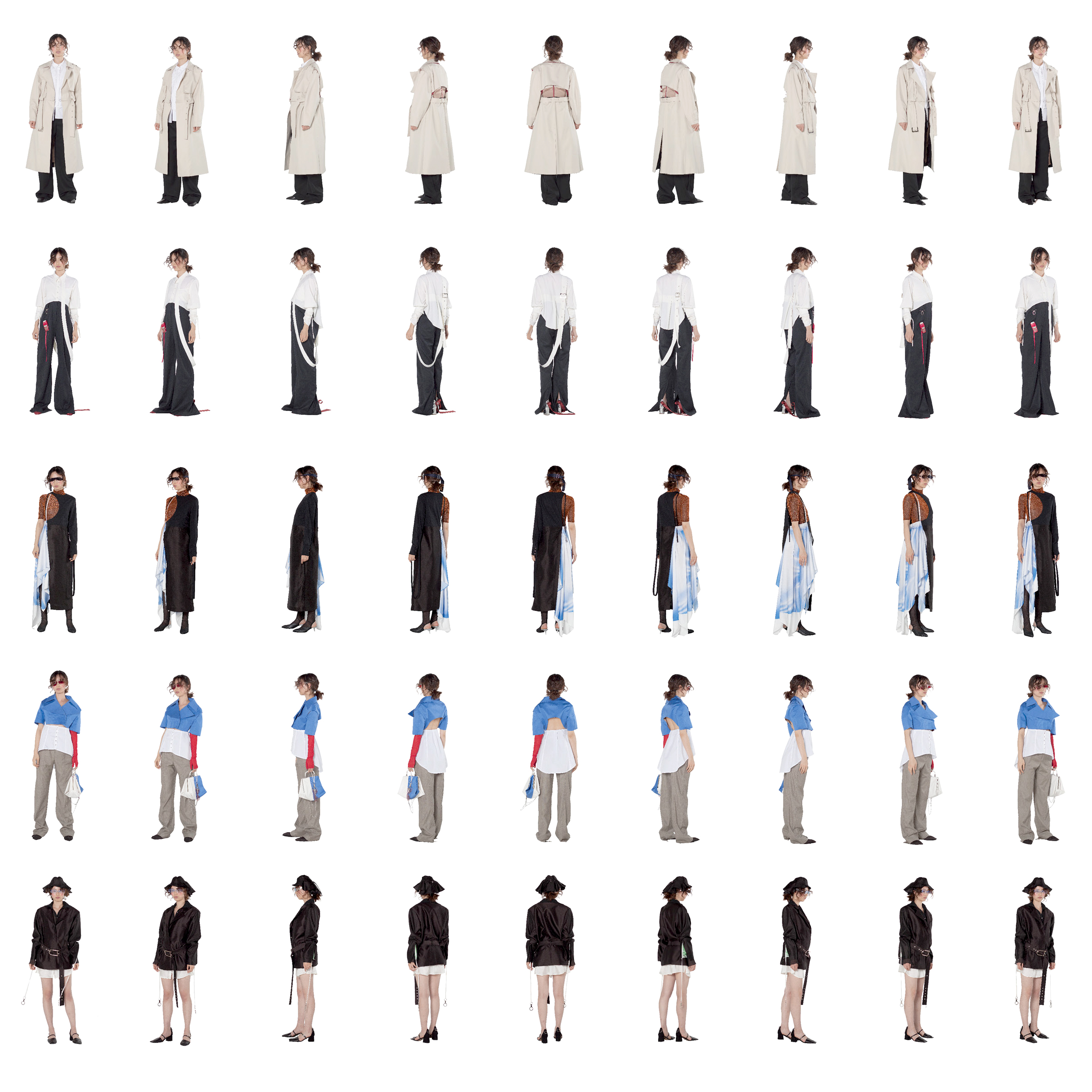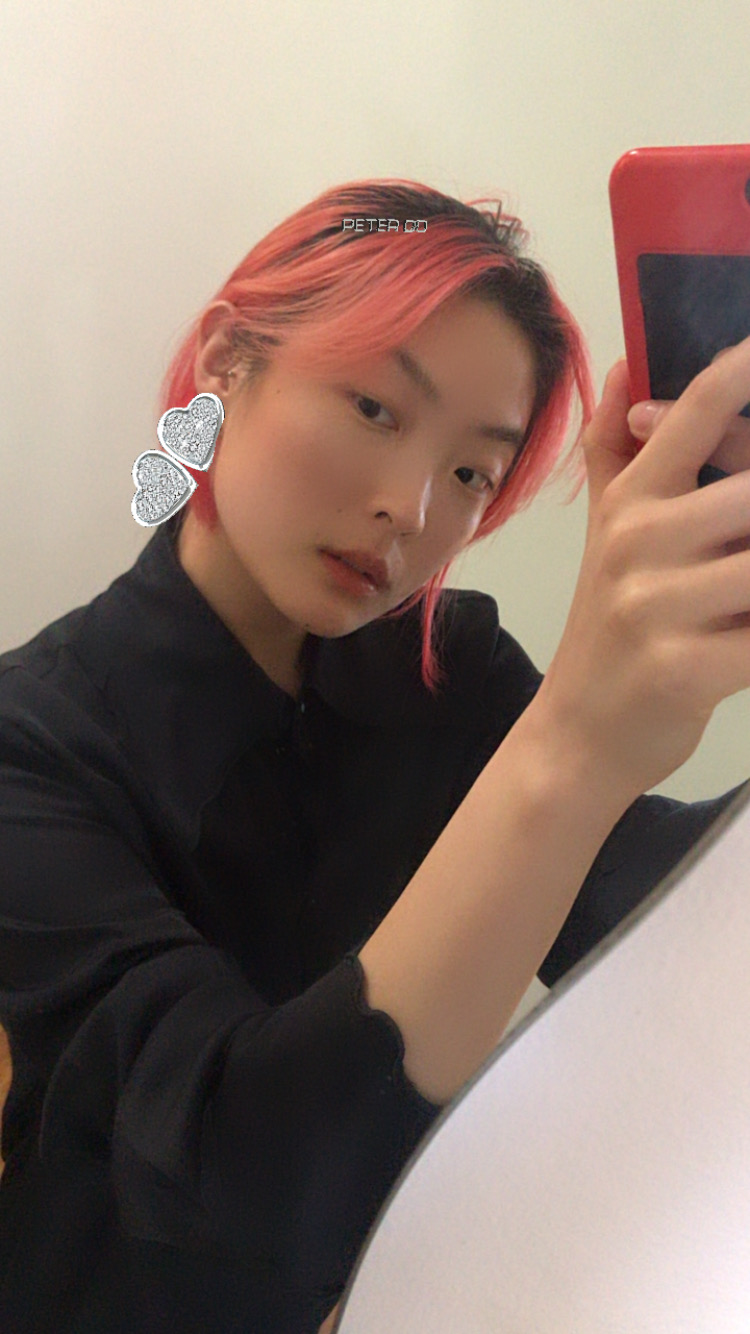 You've worked with brands such as Peter Do and Vfiles, there are also other exciting ones coming up. How do you ensure you're representing the brand whilst maintaining your creative vision?

When working for a client, conducting background research is of utmost importance. Most of the time, I rely on my creative vision and comprehension of the industry to produce something that also aligns with their narrative. My creative vision is in place to ensure that I am exploring their values to the greatest capacity, and sometimes that requires removing my ego completely. Several other ingredients subconsciously play into how I would go about conceptualising the projects — in-depth conversations, an understanding of their personalities, and most importantly, sculpting a definitive purpose for the project. Client work brings me excitement in the sense that I'm asked to think in unfamiliar ways, which is also what propels me to acquire new skills. Then, I absorb what I learn and apply them to my personal projects where I have full creative control.

With Instagram filters already shaping the way we view beauty, AR has the potential to promote diversity in its ability to step away from western beauty standards. Do you think this is where it is headed, or do you think it will further enhance these outdated ideals?

I'm not in a position to make generalisations on this medium concerning beauty standards. I think that this kind of direction lies in the hands of the individual creator. For me, it's always a conscious part of the process to ensure that my work is inclusive.



As a woman of colour, how do you implement elements of your culture in your work?

It is certainly a factor that I hope to consider more in future projects. At a very superficial level, I have three projects that have been infused with Chinese culture; they're Instagram filters called Fortune Cookie, Far-Near Physiognomy and Liminal Aura. These were created for online entertainment; hence I would also dispute the authenticity of the cultural elements on display. I would say that the exploration of Chinese heritage is not at the forefront of my practice at this time. I am more inclined to take a suggestive and abstract approach by dissecting the sentiments, the necessity of being resourceful, and the process of self-transformation which I've experienced from growing up as an immigrant, and instilling them in my work through various forms of activations.

How have you been handling Covid-19 and what do you have envisioned for the future?

I used to say that in another life, I would've liked to pursue astronomy. So at the beginning of the lockdown in New York, I decided to take an online course on astrophysics. Also, I took it upon myself to study creative coding, 3D modelling and began assisting New Reader through research and editing. I've had time for deep personal reflections, and it has made me privy to my privileges and everything that I should be grateful for — one of which is the means to learn in a safe space. Extended periods of isolation has also allowed me to harness my introverted tendencies and accept any discomfort that arose during this time. As uncertain as the future appears to be, I hope to be in a place where I can continue to learn and apply the diverse facets of my interests to creative and collaborative pursuits.
---
---
---
---