---
No Sesso: The Brand For Every
Body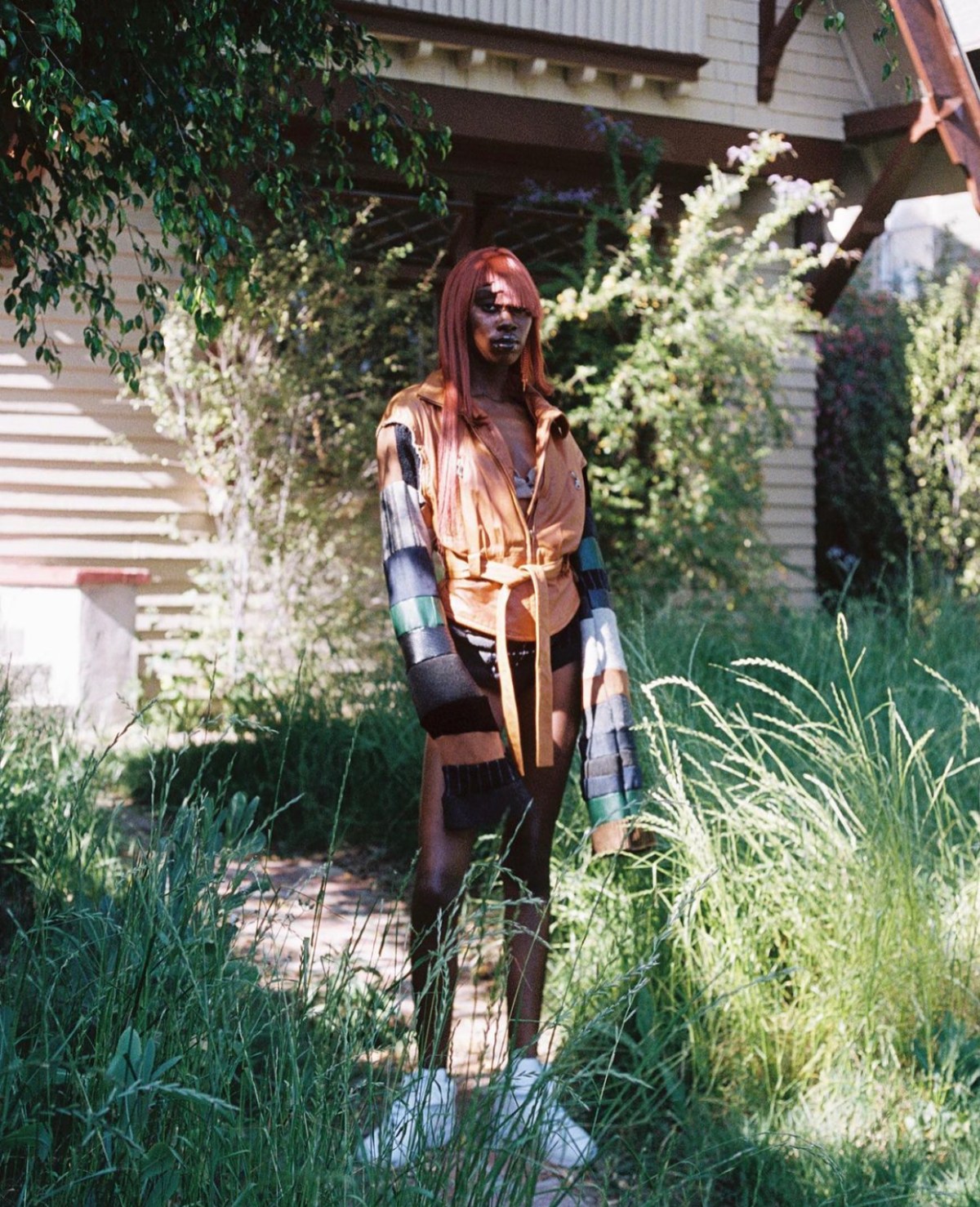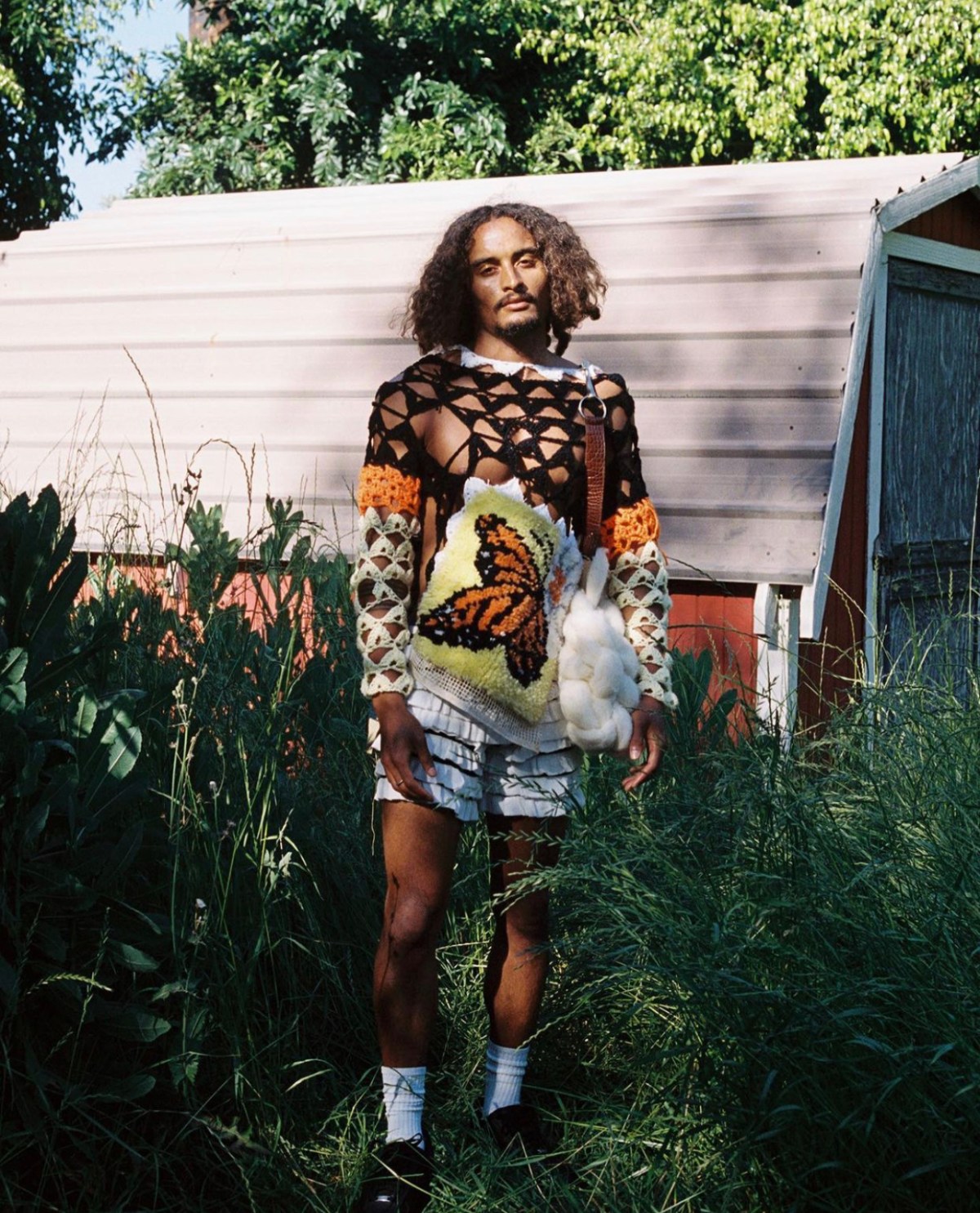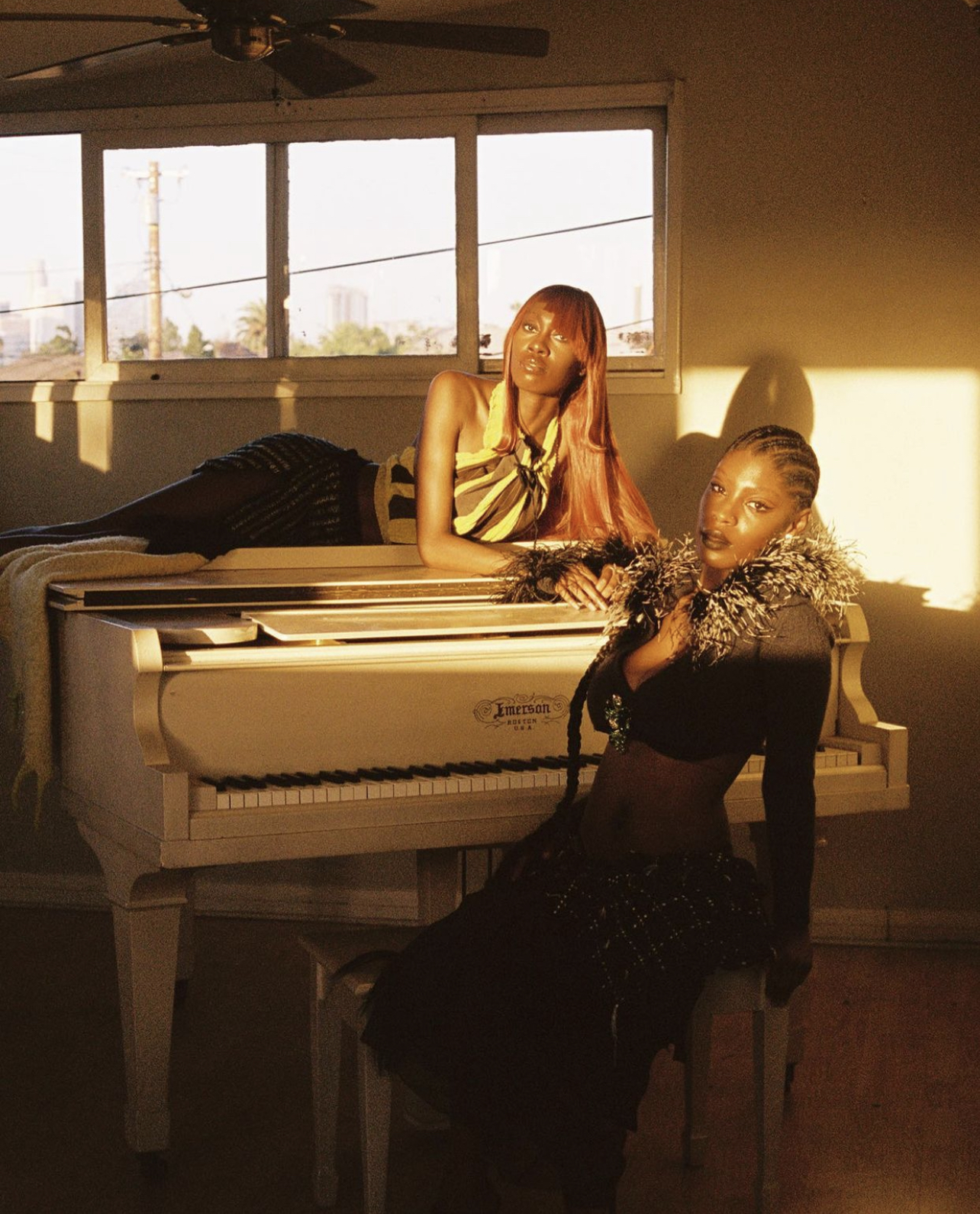 ---
Sometimes it seems like the world is sorted into finite boxes, and no matter how hard a person tries (whether an artist, or designer, or filmmaker), you're mercilessly dropped into one, often without your consent. Usually, this is for the audience's sake, with labels said to make our surroundings easier to understand, but it can be constricting for the people behind the work.

No Sesso (Italian for No Sex/Gender), conceived in LA in 2015 by Pierre Davis and now run aside by Autumn Randolph, is a brand leading the audience to a world without boxes. To them, what matters is who you are, not what you are. A mentality that sees them create clothing in the same way they understand the tight-knit, family-like community that surrounds them; multi-layered and unique.

It's a theme that stands prominently due to the duo's synchronous nature. A bond that results in bold colour designs, intricate detail and clever embroidery that challenges the traditional gender binaries of the fashion industry. For them, their clothes fit every and anybody, without question. This statement originally broke barriers at New York Fashion Week in 2019 and continues through the years to their latest A/W collection Vignette of A Renaissance On 24th St, which saw the two further extend importance to upcycling.

Now, making a flurry in the fashion world with features from the likes of DAZED, Vogue, The New York Times and i-D, we got to sit down with the talented two to talk community, pigeonholing and what the brand means to them.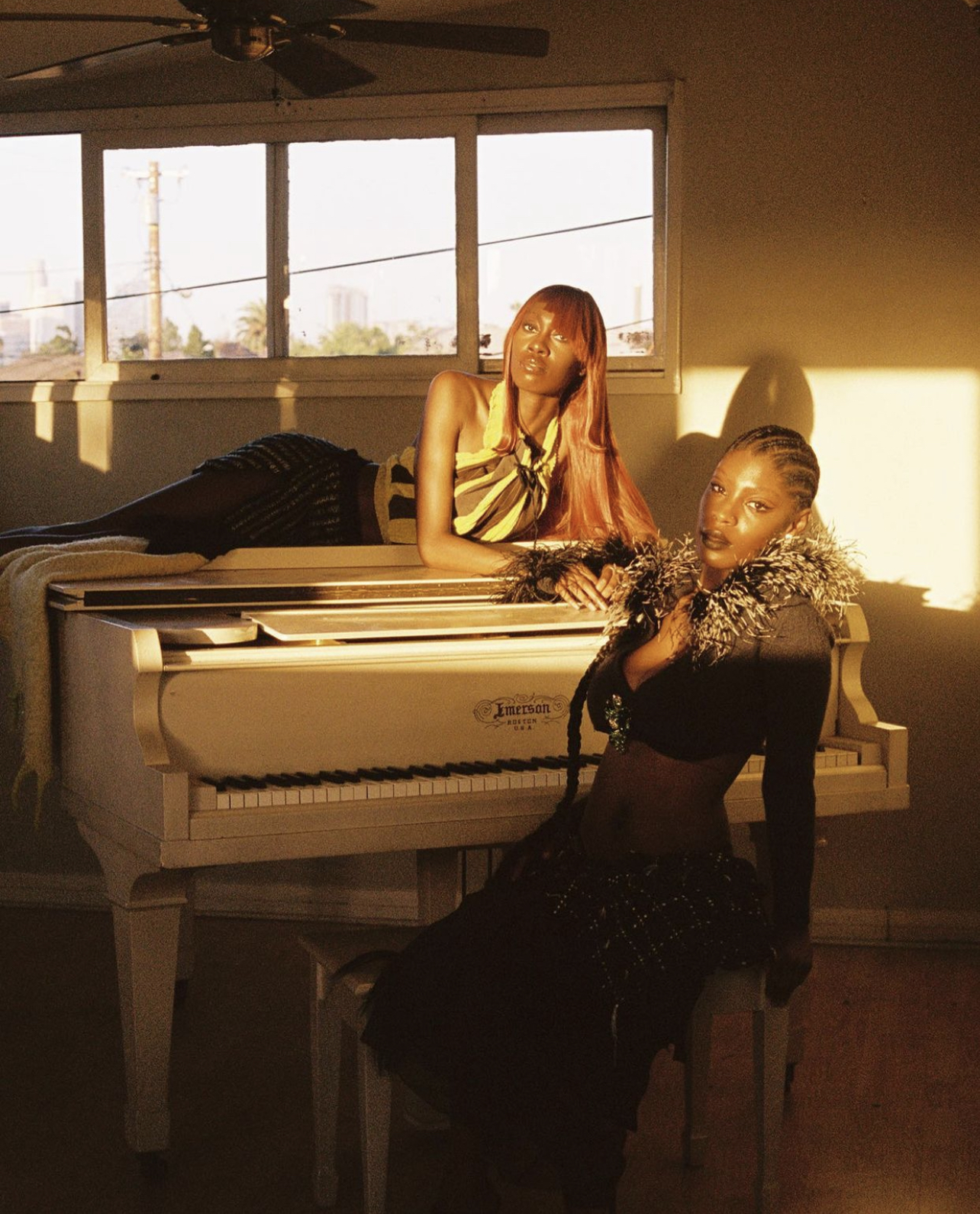 To start, what does the No Sesso brand and ethos mean to you?

AUTUMN: The No Sesso brand, for me, has been an outlet to focus my design abilities. It has also meant the empowerment of our bond while working to grow and the maintenance of integrity to sustain the company. Pierre and I had an intense and quick unspoken connection, and I think that's how people see us as well, and the brand kind of reveals that. Silent and deadly. Constant growth. It is sometimes expedited and, in some areas a bit slower, but with true intention.

No Sesso looks to be made up of a tight-knit community, even family-like; how does this closeness contribute to the brand's ethos or inspirations?

AUTUMN: The No Sesso family was built up by our supporters and we like to bring them wherever we may go if we have it in our power. We like to work alongside our peers and not think that as we grow we have to dispose of those connections in order to move up. We see them and they see us.

Your pieces were first made as a representation of the specific person they were designed for, honing elements of their personality into clothing. You recently moved to making everyday wear. How do you find creating clothes for everyday wear rather than one-off pieces?

PIERRE: We still do create one-off pieces for people who are interested in buying or collecting our more art conceptual pieces. We moved to more everyday-wear pieces so that people could have more access to our brand. These everyday pieces are able to be made a little faster with less intense labor.

With that being said, we still design the one-offs that everyone loves. These styles range from hand-knitted tops, dresses, and skirts. I love to patchwork recycled materials and create really fab stories by turning these textiles into corsets, dresses and suits. These garments also cost a lot more because of how much labor goes into making the pieces so special.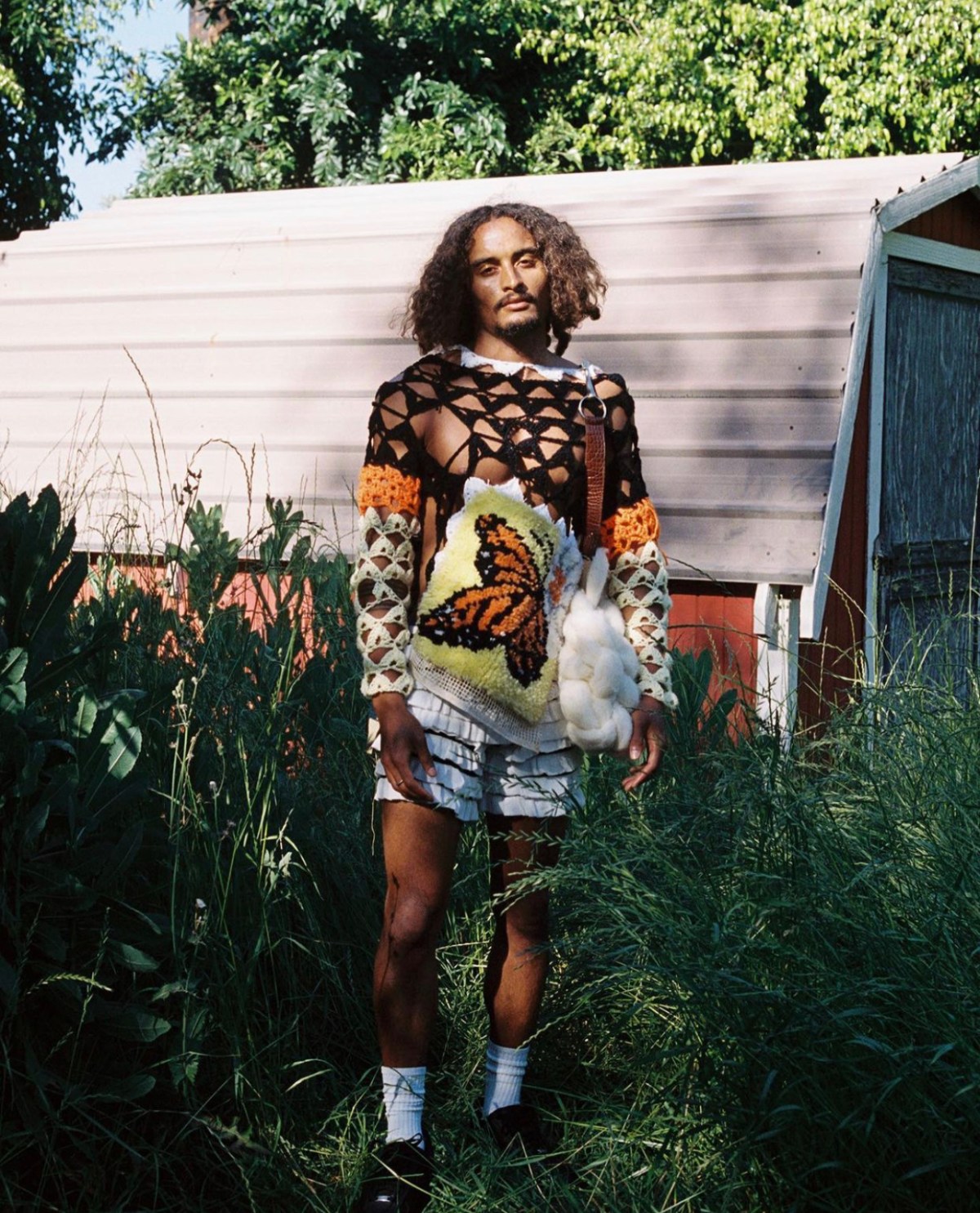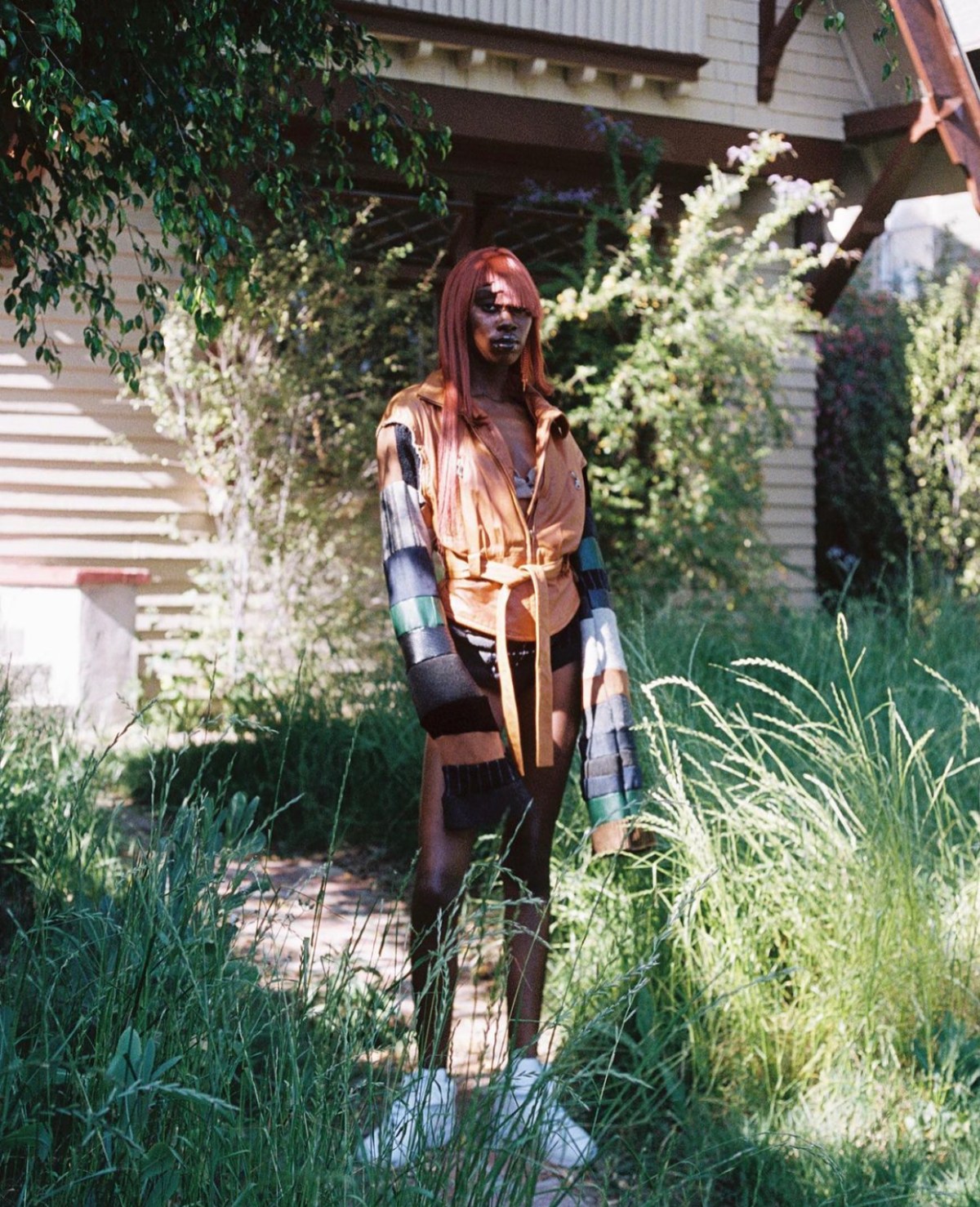 Broadly, do you have a specific audience in mind when designing your clothes?

PIERRE: When we design clothes the audience is the world. We design for everyone and every occasion. Autumn and I try to make sure there's a balance from elegant gowns to fun streetwear t-shirts.

What was it like showing your collection at NYFW? What was the response like and what did it teach you for your shows to come?

PIERRE: It was honestly like a dream come true. I have always been into fashion design. Since I was a little kid, I knew I wanted to be a fashion designer. So when it happened it was a major goal that was achieved. It was beautiful to be able to bring the No Sesso family to NYC and showcase the new collection.

The response was major, with so many write-ups and people talking about how the show was amazing and how the brand was the future. It was rewarding to see how everyone connected to the designs. How the show came together; from all the models to the makeup artist, hairstylist, wardrobe stylist, friends and family that helped me sew the collection, was so much hard work. Showcasing this work really just showed how important it was to challenge yourself in every collection, and to challenge the audience who views the collection.

No Sesso makes clothing that embodies who you both are as people, yet it's still common for audiences to pigeonhole or categorise in order to make sense of their own reality. Do you find that there are any difficulties being labelled as a 'gender-fluid' or 'black' brand? Or does this specificity help to create your own unique lane in fashion that others can't touch?

AUTUMN: I specifically have never felt comforted by labels and think it's a crutch that can be narrowing and divisive. Even being aware, that's just how I was raised. The world doesn't need any more of that, especially in this social distancing climate. I think it can be harmful, honestly. In my own personal works and relationships, I found that what was most progressive in my past experiences was my way of loving everybody equally and trying to maintain that demeanour so that the brand could step out of that shadow.

PIERRE: We don't want to be labelled, or put into boxes for people to make sense of their own reality. We are designers with many layers to who we are as people. With that being said we have created our own lane in fashion because we didn't have access to any of the lanes that were existing already, in the fashion world.


Many of your designs feature cartoons/pictures of the human form. I'm particularly interested in the woman behind bars, and the two people sitting atop the 'superman-type' figure. What's the significance of these figures?

AUTUMN: The woman behind bars was an illustration done by one of the most authentic and superb artists of this time, named Brooke White, who also goes by Sensational Bobbi. We just shared our stories with her, and she also shared similar stories, and we decided to collaborate with her for our homecoming show at the Moca Geffen.

PIERRE: It's actually a superwoman in the No Sesso version. In 2019 I went to Tokyo, it was an amazing experience. I went to a few different vintage stores in Harajuku. There was a 70's t-shirt with a white Superman saving two women on his back, and flying over three women cheering him on for saving the day. I reinterpreted this design into a drawing that is now one of the most iconic prints we have for the brand. Seen in the I'd Rather Rescue Myself collection. The drawing is more of what reality is. A Black woman superhero uplifting her homegirls and Black women cheering her on.




You upcycle a lot of the material that goes into your designs, especially for the latest Autumn/Winter collection 'A Vignette of A Renaissance On 24th St.', What are the benefits of upcycling for you both?

AUTUMN: Well, we have both collected a lot of clothing over time. Sometimes I didn't know why, but now that I am designing, I can see that it was because I had an eye for textiles, fabric, prints and patterns. It was necessary not to waste those items. The way we work; Pierre just knew what to do with a lot of them, and I knew what to show her. We know how to work with what we have; we are both good at that. It was awesome shedding those past energies and turning them around. It's very necessary.

PIERRE: Upcycling for this collection was one of the only resources we had at the time to create the collection. We didn't have much money to get a lot of new fabrics etc. We had our hearts, and years of archived clothing from Autumn, and also materials and some clothing I had from previous collections, as well as samples I started but never finished. Upcycling was powerful because we didn't give up even when resources were low. We used what we had.

Upcycling previous clothing is amazing; it's environmentally friendly. We're not contributing to fast fashion and the garments have more meaning.




'A Vignette of A Renaissance On 24th St.' was rooted in the idea of homecoming or returning to LA from NY. How do you think moving between the two cities changes your mentality and inspirations when designing or conceptualising your designs?

AUTUMN: I don't think it changes so much except for the amount of resources we have. We both know everything around us in LA and are kind of confined in New York, but of course, with help, A Vignette of a Renaissance on 24th St was something we put together with the very threads of our artistry. It was an experience. So yeah, it was like returning home and being with family, being in that air, but creating it for everyone as well.

PIERRE: I don't think it's about moving between the two cities. I will say, Autumn and I are very familiar with production in LA. From going to fabric stores, getting trims, to factories etc. in NYC we are a little limited with resources.

From your first to your latest line, it's evident that you use bold, contrasting colours and intricate detailing. Is there a specific inspiration that informs the aesthetic of your designs?

PIERRE: Each collection has its own inspiration. One thing they all have in common is pulling from nature. Autumn and I both pull inspiration from life and just experience. The collections can be very colorful, and some collections are more neutral.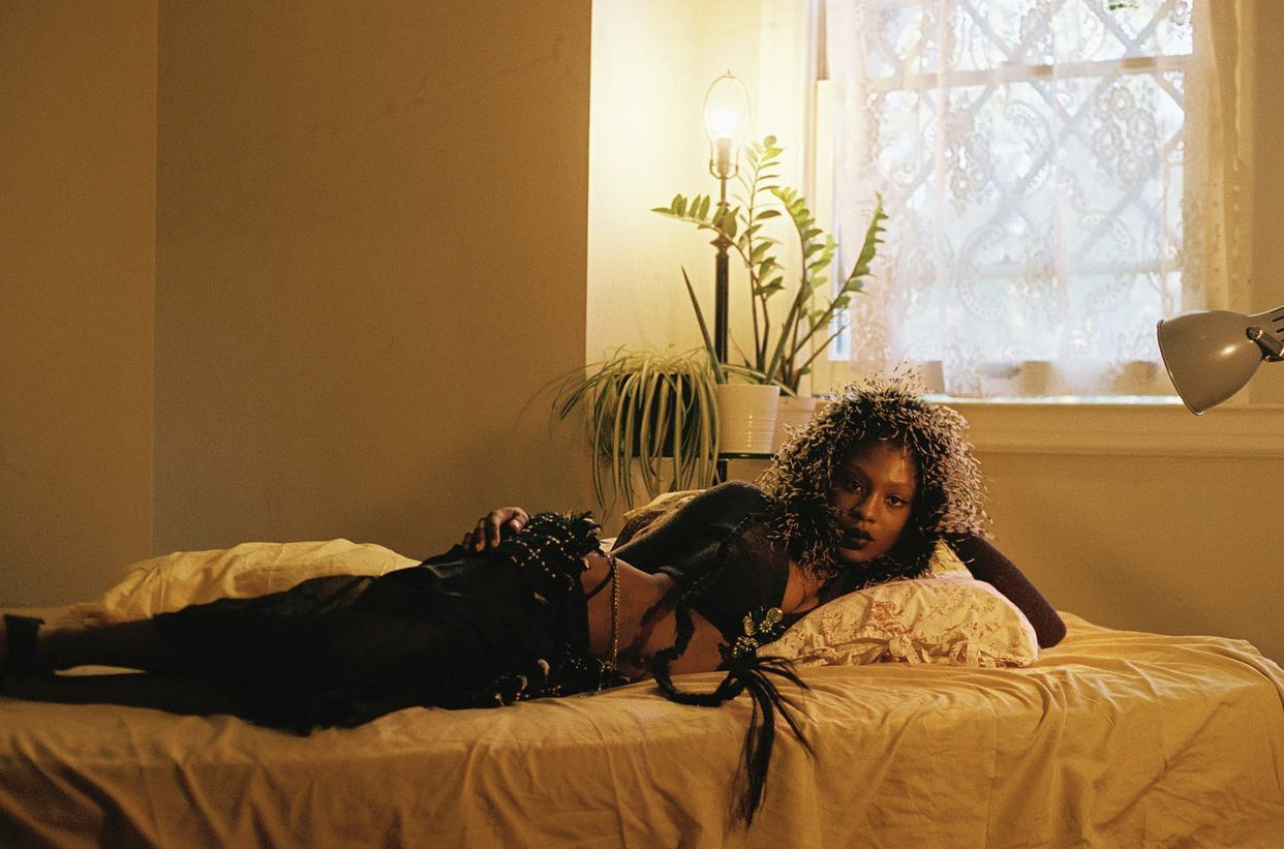 What's the dynamic between you both when designing pieces? How do you best work together?

AUTUMN: We love working together. It is absolute fun, and constant growth and partnership. It's always been that way even before anything was truly established. Sometimes one starts the garments and we just let the other finish the convo, or the opposite way around. Other times we just go back to back to back and, as we say, tag-team it. I never like to finish a garment without some feedback or at least hearing what Pierre thinks. I personally like opinions but don't always follow them, but still like to hear different sides. I like to find my truth in the way.

PIERRE: The dynamic between Autumn and me is amazing. We are always on the same wave and collaborate on the looks together. There are pieces that we both may take more of the lead on. We are constantly learning from each other. We are also growing a lot as designers and as a brand, and it shows in the work.

What does the future of No Sesso look like?

AUTUMN: I think we see ourselves as ever-evolving and stimulating and wanting to establish a wider demographic. We are also focusing on the sustainability of the brand while reaching these heights. We want to create, infinitely.

---
---
---
---