---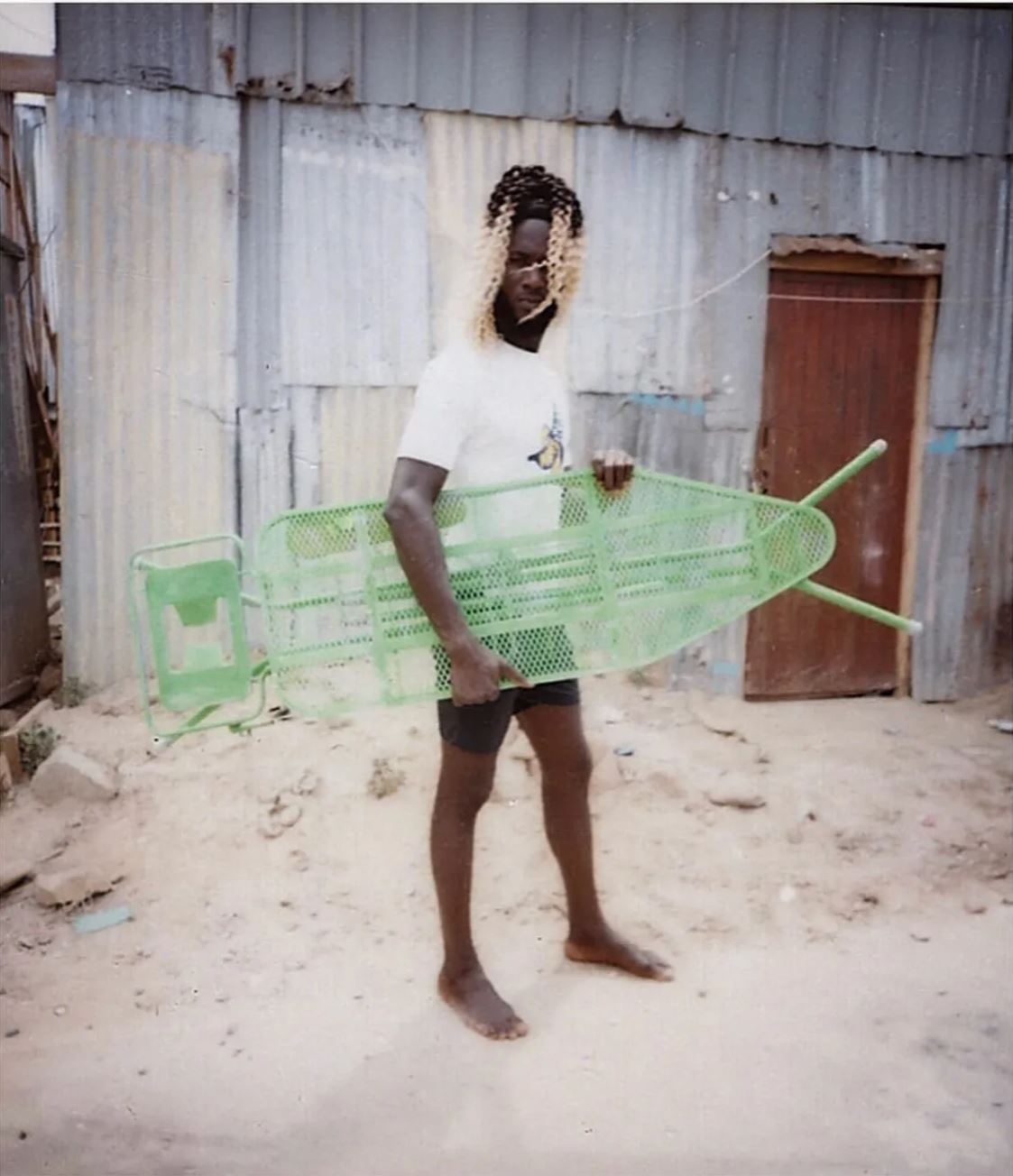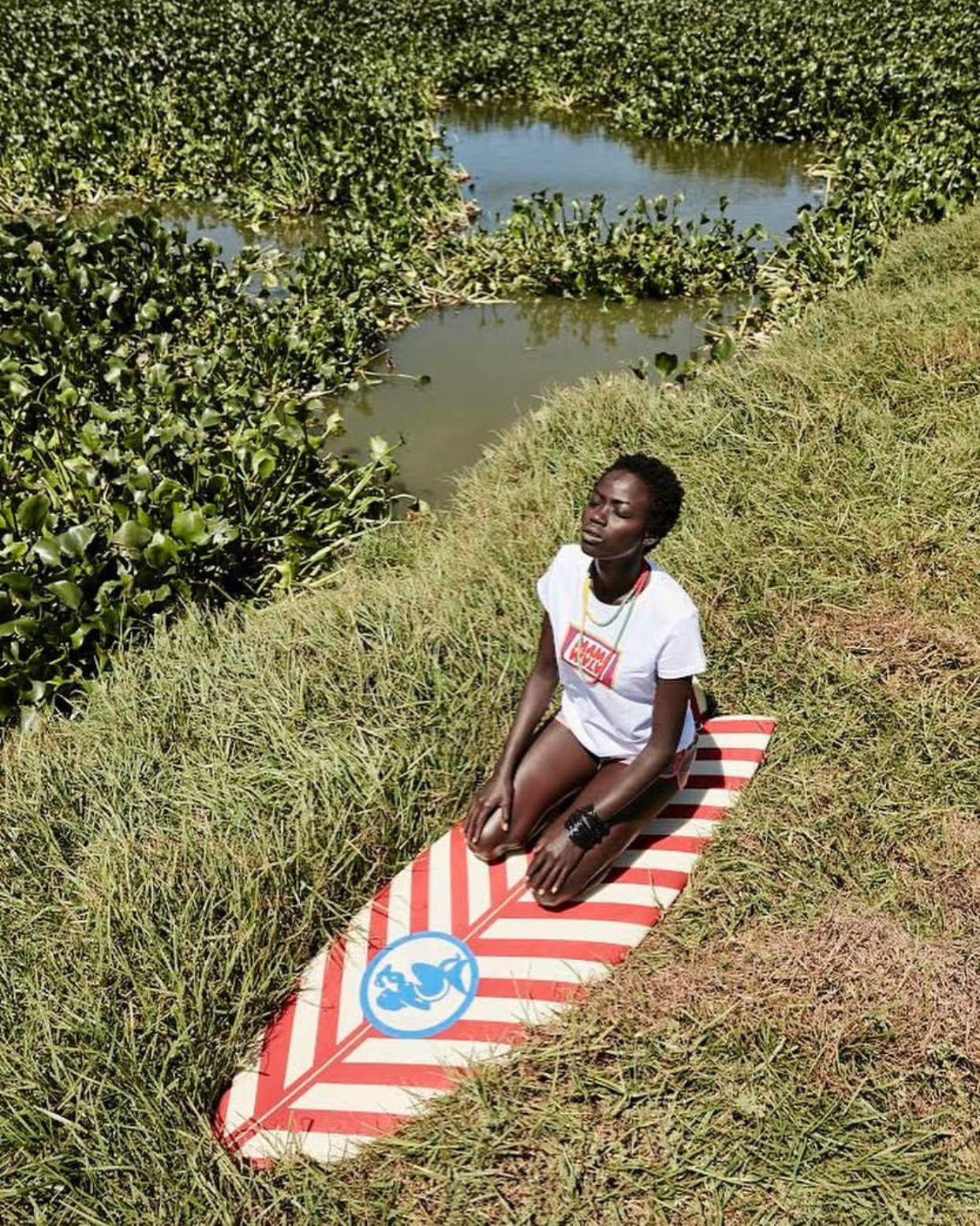 Mami Wata and their unwavering belief in African Surf
---


Mami Wata are making waves (literally) not only in the African surf scene, but in all scenes around the globe. Derived from 'Mother Water' the African goddess of the ocean, Mami Wata lives up to their name in their endeavour to protect the sea and all of its encompassing environments. Their inimitable belief in the power of African surf resonates in their unique image and undeniable influence. Only three years young, this fun fresh brand centres their mission on supporting the local community through their 'creative force for good' ethos. With ties to groups such as 'Waves for Change' a program focused on giving kids an active, yet therapeutic outlet through surfing; these forward thinking surfers show us the power of hard work, creativity and a genuine love for what they do. The laid back founders Nick Dutton, Andy Davis and Peet Pienaar have built a label dedicated to revitalising the rebellious nature of pre-corporate surfing. Their determination to promote the surfers, creatives and entrepreneurs in the African surf scene is evident in their local manufacturing and financial support for people on all levels of this developing culture. We had a chat with Nick on what it means to be a Mami Wata representative and a lover of African surf.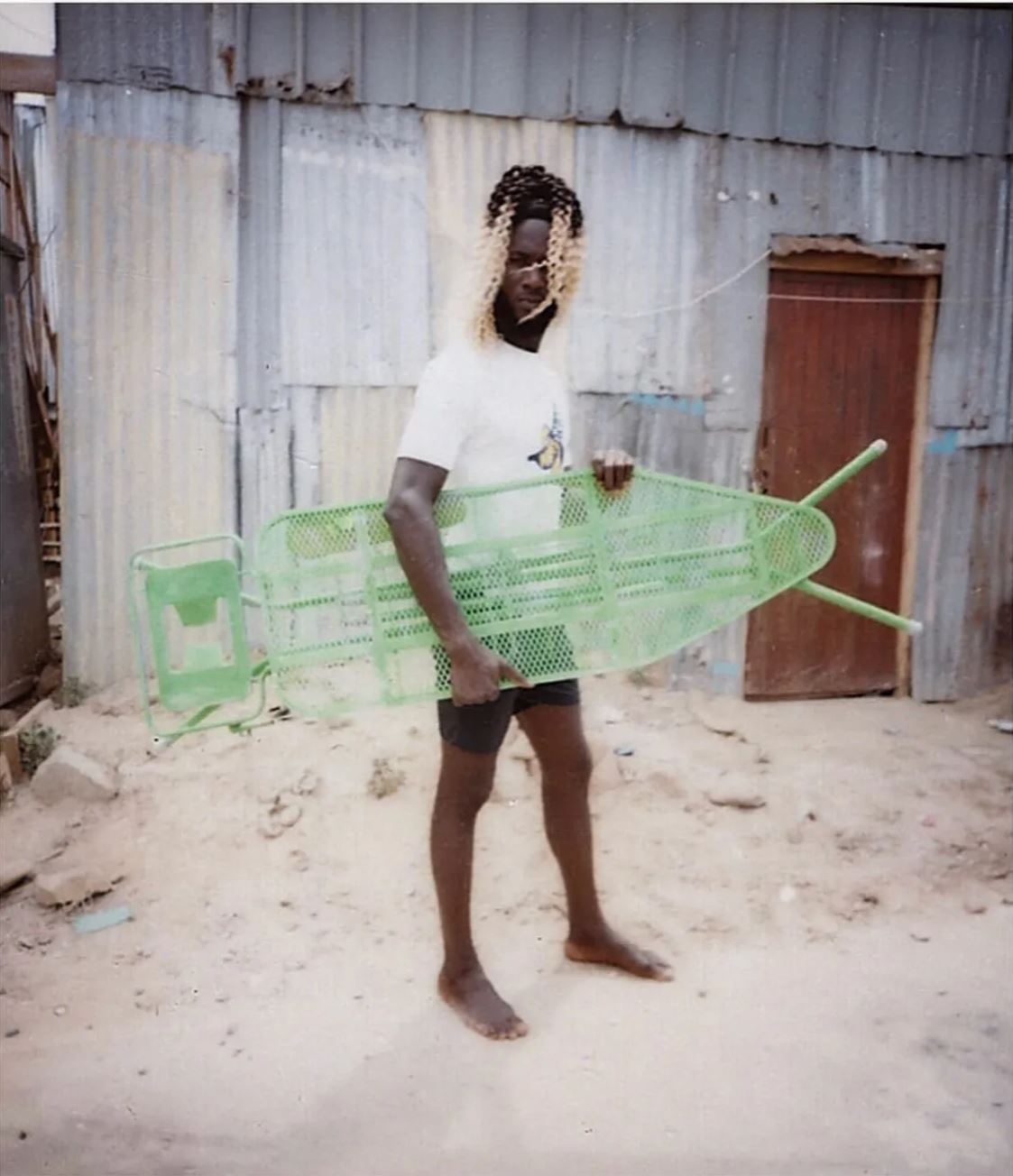 Firstly, thankyou so much for chatting with me! So, how did you get involved with Mami Wata, what was it that drew you to the project?

Well, I was born in South Africa though largely grew up in England, but I've been coming to SA every year of my life. I was back here on holiday, three years ago with my friend Andy (Davis) who owns Zigzag one of the worlds oldest surf magazines. We were standing on this beach and it was just packed, and I was like, look at all the people surfing! Andy said, yeah more and more people are really getting into it. All these people were wearing American brands, Australians brands, and we were like well maybe we should start an African surf brand?

Talk us through your process in creating Mami Wata's ethos and why this resonates with you?

None of us had been in clothing or ecommerce before, it wasn't us hatching a plan, it was a bit more left field than that. One of the things, was that most brands looked a bit generic and they're all made in the same factories in Asia. Thirty to forty years ago surf started off with counter culture brands run by lunatics smoking drugs! Being a surfer was being a rebel, but now it's all become big soulless corporates, selling a gazillion t-shirts, lacking the bigger mission and being all about profit and survival. We realised Africa was the final frontier of surfing; America had done it, Australia, France, England, Indonesia; we were the surprise wave around the corner that no body had ever done! We didn't want to be an African brand trying to be an international brand, we wanted an authentic story and design. African surf culture is really diverse, we wanted to make sure this story was told.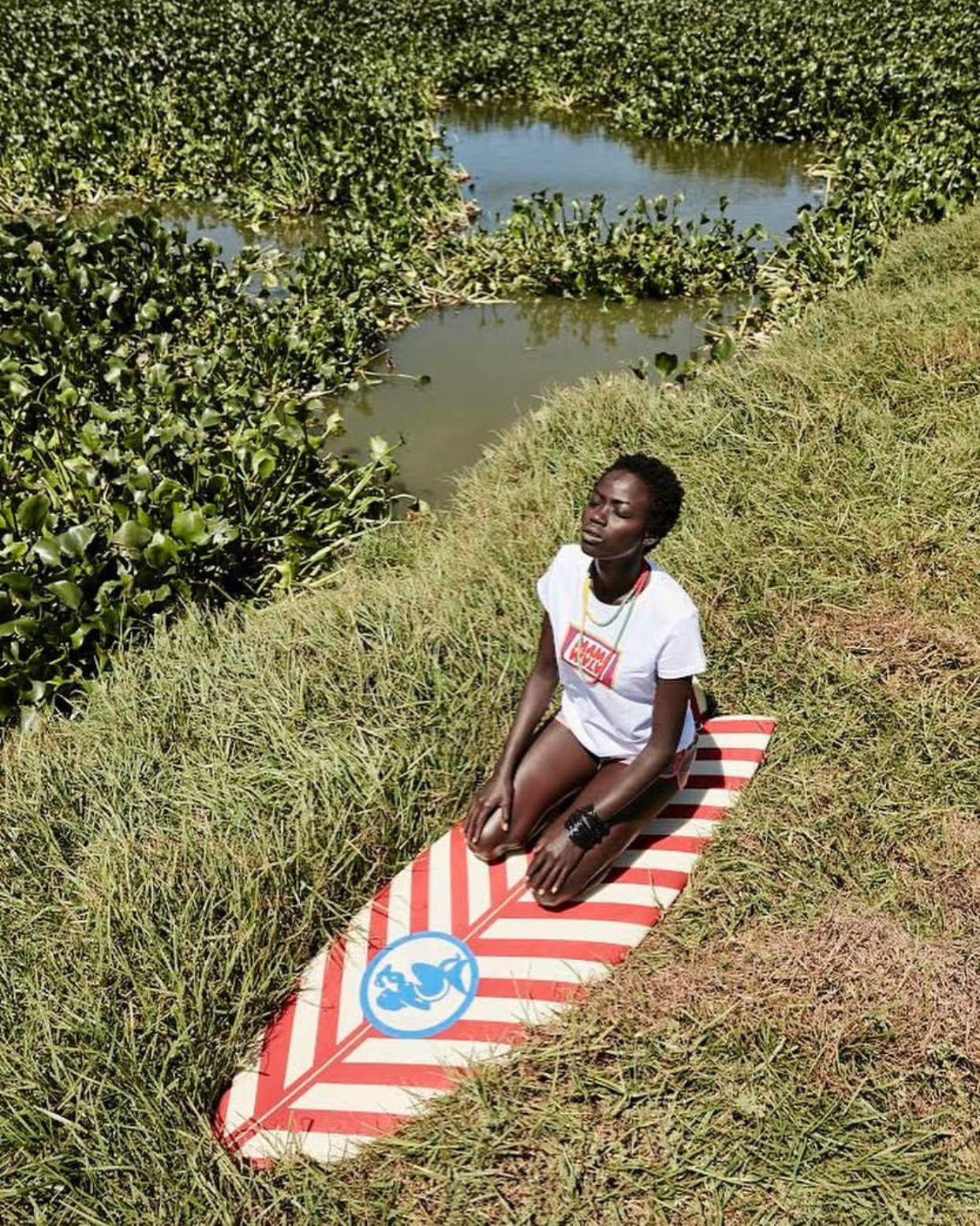 What propelled you to ensure the brand maintained its local roots?

As the thing took shape we knew we wanted to manufacture here because we wanted to create jobs here. Then we started looking into it from a design aesthetic, how do we tell that African design story? What's the role the brand can play in Africa? That's how we got our purpose, which is being a creative force for good in Africa. That's where our designer Peet came in, with all his work looking into African design culture and how to incorporate that. We wanted to tell an authentic story and a differentiated story. The surf culture in Africa is very new and almost shaping itself. One of the people who joined the team after about a year was Sal Masekela, who pointed out that there's young black kids surfing who don't see themselves in these big brands, questioning if it's even something for them. When you look into it, there's no POC's in surfing. As a white man, I'm appreciating the role the brand can play. It's really energizing and exciting to see that we can tell that kind of story and engage people in that sort of way.




When starting out did you receive any backlash from the community, or a sense of doubt in the work you were doing?

We only had amazing energy around it, especially from young black African surfers. There's a lot of pride in Africa, and that's across all races; people are like, hey you're doing something here and the world is interested! The only minor backlash we had was from a couple of surfers, going 'hey man, why are you telling people about these secret spots?' Of course we want people to come and surf in Africa, we're only going to talk about known spots! But that was the only minor thing, other than that it has been greatly received.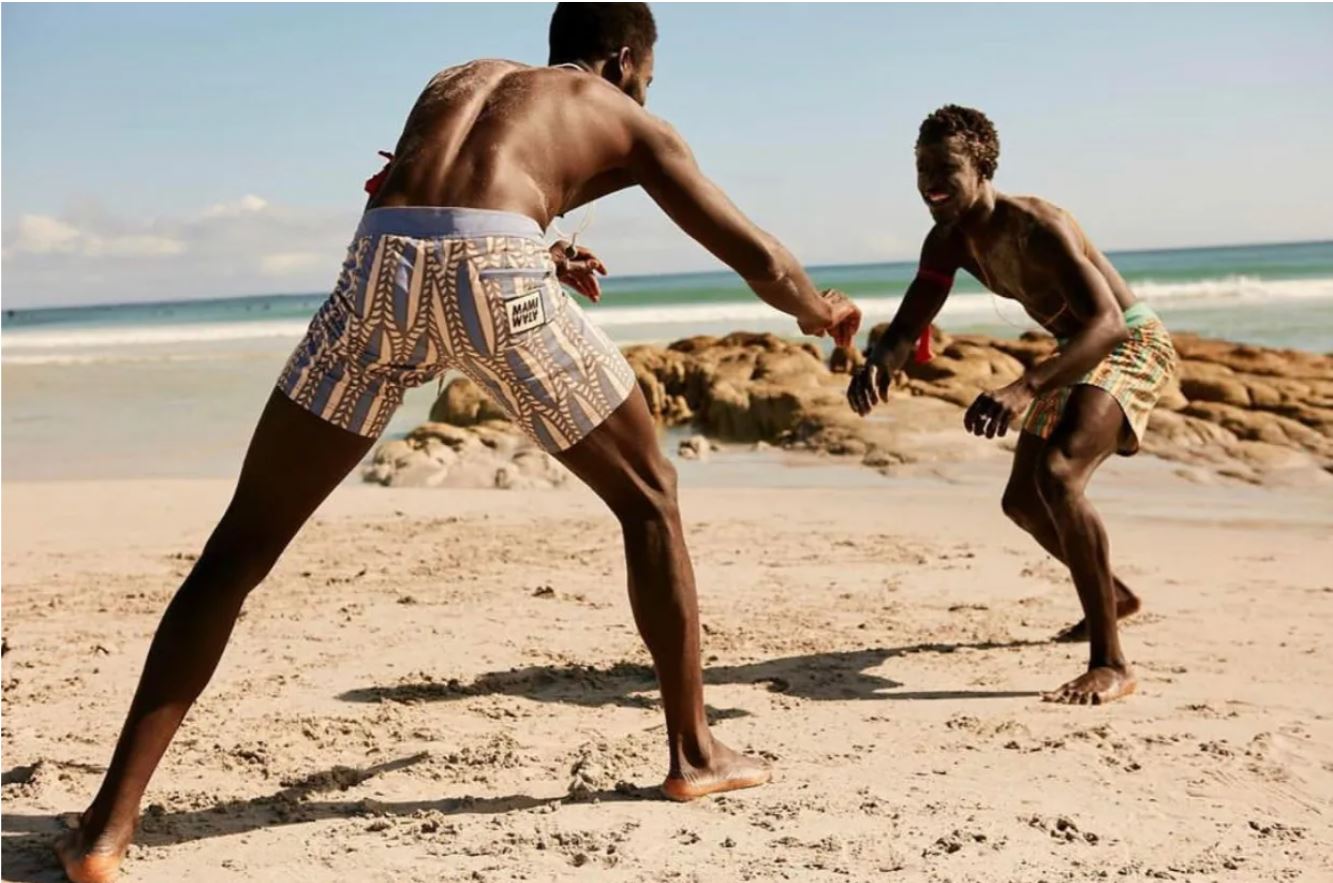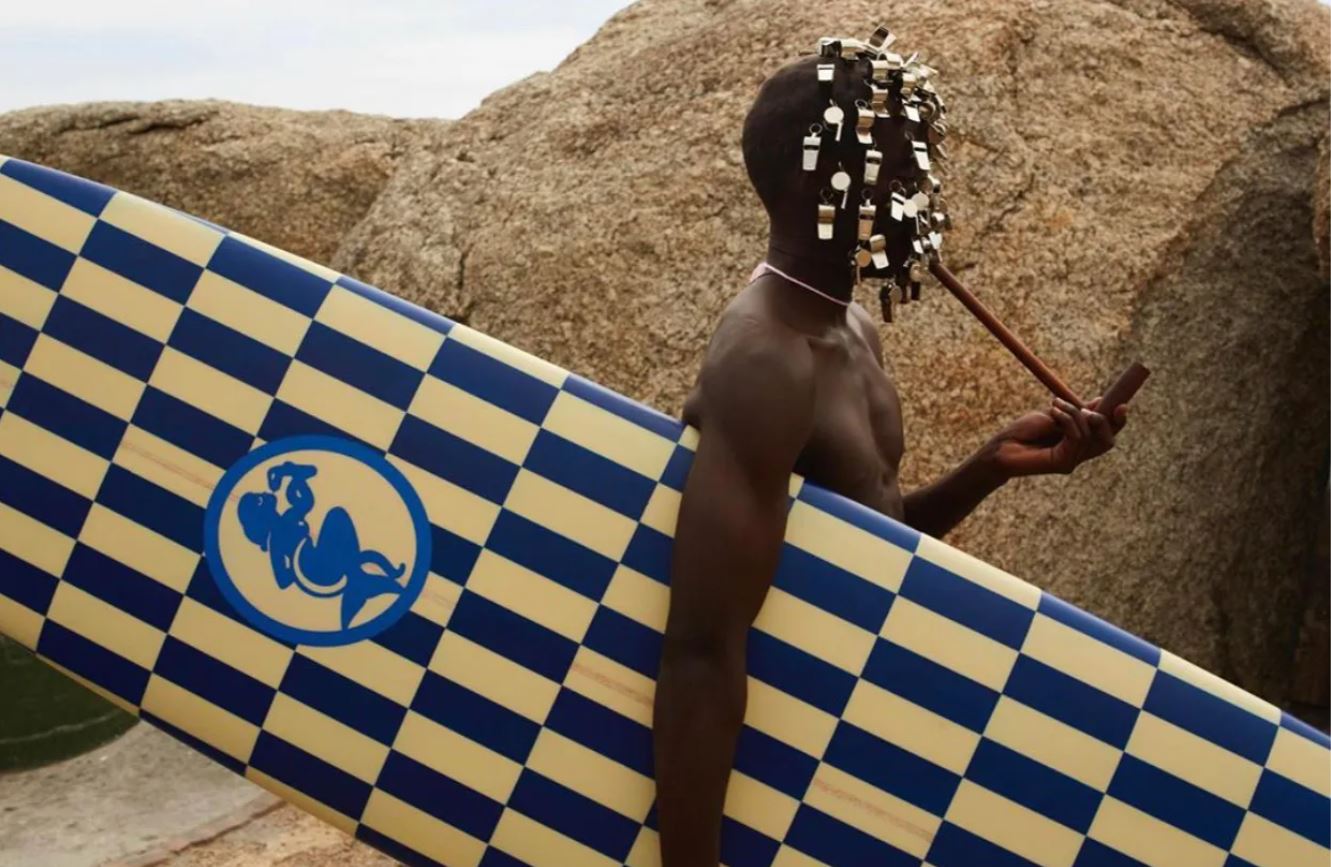 What has been the most rewarding aspect of forming this business/movement?

It's always great when you see someone wearing your stuff! One of the best things, is working with the group 'Waves for Change' who run a surf therapy program. Going to some of the programs they have and meeting the coaches and children in it. People underestimate the impact surfing has on these communities and kids. For some of them (kids) it's the only meal they get that day, they're living in very traumatic environments, yet through the medium of surf and these great structured programs, they're learning to develop life skills and get through these times. I'm just juiced to be apart of it, looking at the role that we can play and the impact we can have in Africa is just amazing.



Did you know from the beginning you wanted to work with them?

They've been around for about eight years and Andy knows them through Zigzag. It was a very early conversation we had, what can we do to support them and work with them. We now design and make the coaches uniforms and we built their club house in Liberia. We've always had a thing about the business, we want to be a force for good in what we're doing!

Tell us about the Elbow Project and how that came about?

We just hustled that a couple of weeks ago, we were like ok so this Covid-19 thing is happening, what can we do! The name came from the whole idea of the elbow greeting! Anything we can do now will help, so we thought let's give away 100% of the profits from anything we sell and a free cap, this will dramatically help people. Obviously the people who buy will get something out of it as well and it also helps move stock, so it's become this nice ecosystem. You look at the way governments are stepping in and helping, that's not even on the radar here. So that's why we're wanting to give money to the absolute grass root entrepreneurs of the surf community. One of the guys we're doing a profile on, is this guy who comes from this Durban based project called 'Surfers not Street Children' He runs a café and does a surf report through his WhatsApp group, that's his business! But now that the café is closed and no one is surfing, we thought why not help him out? There's also a surfboard factory in Abidjan called the West Factory, the guy who started it is really active in that community. There's also another guy who runs a coffee stand in Senegal who just makes coffee for the surfers, and now there's no surfers. It's become a fairly informal thing!

You guys have mentioned the concept of Surfonomics, can you explain that a little?

We've got a long term view around the theory of Surfonomics, which is the economic development around surf breaks. It views waves, literal waves, as an economic resource. How do we develop a resource properly so that all the stake holders benefit from it, so that the sea is looked after, along with the entire surf community? There's loads of towns around the world that revolve around waves, so this is going to affect Africa as well. Now we're looking into the term Afrosurfonomics which is the African take on that. This will hopefully help build the economy!


What's next for you guys, especially after this whole Covid-19 situation?

Well we have to survive this thing first, which is very real, so that's plan A. Just like any challenge you have to think about the opportunity in it. Our mission before this, we always felt was important. But what we've been doing has moved from important to critical; there's no government support, there's no tourism, these people feel every bump in the road already and that's when things were working. Our mission has moved from important to critical in terms of the impact we can have. So we have to figure out our mission on how can we grow the business and still have the impact we want to have! A thing to remember is that we're in the top 1% of having the means to manage this; we've got a safety net of family, friends and support. There are people whose issues are far more immediate, with no real hope of a way out. It's challenging for us of course, but not as tough as many people are experiencing. That's why we can be energised, we can take our own good fortune, do good for others and still survive.
---
---
---
---