---
MADAM3EMPRESS and Her Sound

By
Aisha Hassan
on September 1, 2021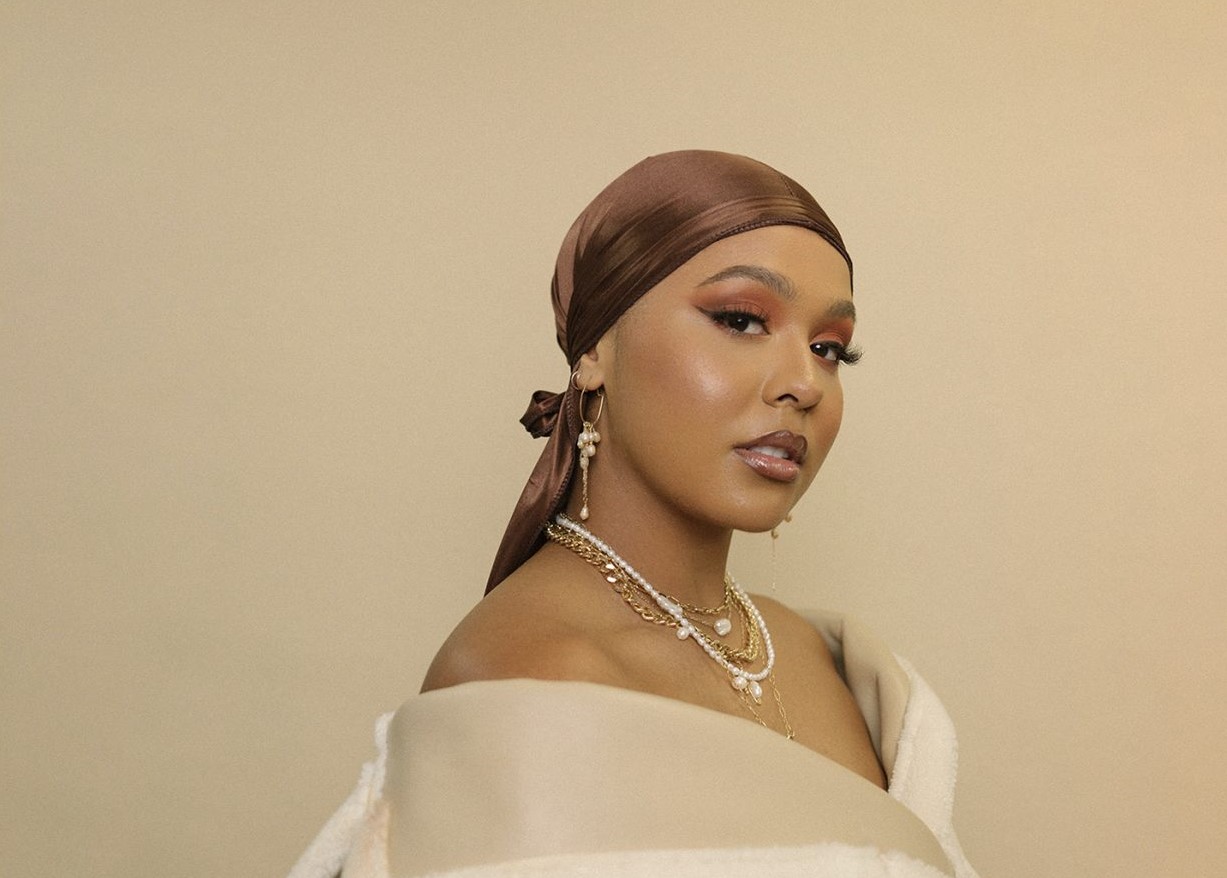 ---

The soulful, expressive force that is MADAM3EMPRESS recently released her latest single Some Type of Way, alongside the captivating live visuals from Studios 301. The Australian born South African artist, echoes the all too familiar sentiment of belonging, or lack thereof when inheriting the 'first-generation migrant' status in Australia. Finding strength in the exploration of Cape-Townian Jazz, met with contemporary RnB, Neo-Soul sounds, she has been able to create an impressive catalogue of music to date. We spoke with MADAM3EMPRESS about her connection to culture and the ways in which identity is intertwined throughout her music. Her articulate and intuitive nature offers a compelling, self-reflective conversation when outlining the influences and intentions behind her music journey and hopes for the future.

You describe music as being a cultural anchor between your birthplace and your South African heritage, tell me more about how you nurtured identity to shape the direction of your sound?

So yes, I'm an Australian born South African and like many others in Australia, I am a first-generation immigrant. This identity comes with so many incredible and amazing things but there's also a difficulty created in terms of finding our identity and where we belong. Australia is so fluid and South Africa, in particular, is a pretty dismantled culture in itself, which has made it really hard to find that sense of identity. Music has been an incredible anchor and I definitely use influences of both cultures; however, I'm also still figuring it all out. Music has been where it all comes to life, where all those thoughts and all the processing and subconscious feelings come together. The creative process encompasses all the layers that are involved in finding a sense of self and then what is produced becomes that audible, visual, tangible sense of identity created for you and others to enjoy.


You also mentioned that your roots in Cape-Townian Jazz have contributed to your art, can you please reflect on that journey.

My parents both grew up listening to heaps of jazz music and Cape-Townian Jazz is insane. So, I just became accustomed to it through my parents however, I was writing a paper the other day and explained why I still hold onto it. Like, yes it has been spoon-fed to me and has become an influence but if I was also spoon-fed, for example, rock, I still feel like I would find my way to that genre because physically my voice just suits those keys and those scales of Jazz so effortlessly. But I also just feel like my soul is in that genre.


The angelic, richness that constitutes your voice is so complimentary to the beats that you work with – how do you go about choosing the right beat for you? And do you have an active involvement with its creation or prefer to leave it to the producer?

I definitely have a say in absolutely everything and have an active role in choosing the sound of the beat. I spent a whole session with one of the producers I work with, going back and forth about the sound so I'm definitely also really picky when it comes to the instrumentation within my songs. In terms of like initial beats, it's been really hard especially in lockdown, as it's forced me to write to beats. I hate it because I'm not there for the creation of the beat and I feel like when you're writing a song in the midst of its formation, they just marry so effortlessly together. Whereas like now I'm trying to write a story, to a story that's already been told it just has no lyrics. So yeah, if I'm in the session and the beats forming, then it's definitely just if it feels good – any sort of sexy type beat. At the moment, I'm working on a particular project so I'm only working with a few producers, but I'm sure for future projects and singles I'll be working with lots of different people, as I have been in the past. Everyone can always teach you something.


As an Australian artist what are some challenges you've encountered and how have they impacted your ability to create on your own terms.

There have obviously been a lot of challenges, but I think the biggest challenge I've faced in this particular industry, and I know it'll be something I forgo constantly, is staying true to my project. I created this project because MADAM3EMPRESS is the ideology of who I want to be as a woman and as an artist. It's so easy to live that when I'm performing and even when I'm writing… you know to be all like "I'm so unapologetic about my truth" etc. but to live that authentically, is actually really difficult. I think we don't talk about that enough as artists and particularly female artists. Like we're out here, in these streets, in an industry that isn't made for us. So, it's hard, and I think a lot of us don't express that it's hard because we are already portrayed as weak in so many other ways. So yeah, I think that's the challenge, staying authentic to my project all the way through.


Locking Eyes and Some Type of Way are your 2021 releases so far, can we expect more music from you this year?

I hope so! Honestly, the plan is that but with everything going on in Sydney at the moment, it has thrown a spanner in the works. But I really hope so, however, I won't be releasing my mixtape unless it's perfect.

---
---
---
---
---