---
Ketumile Meso is the young multidisciplinary artist putting South Africa on the map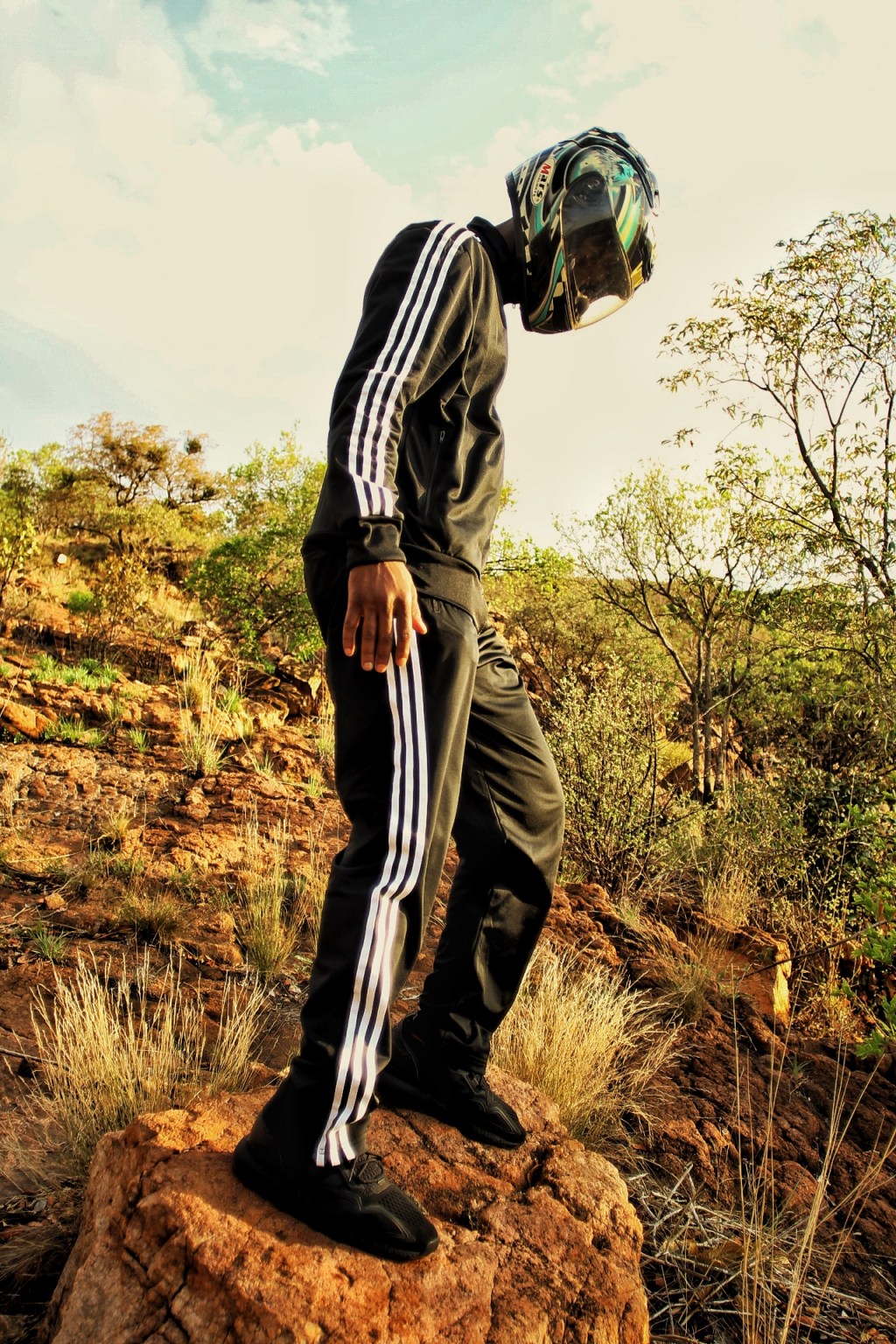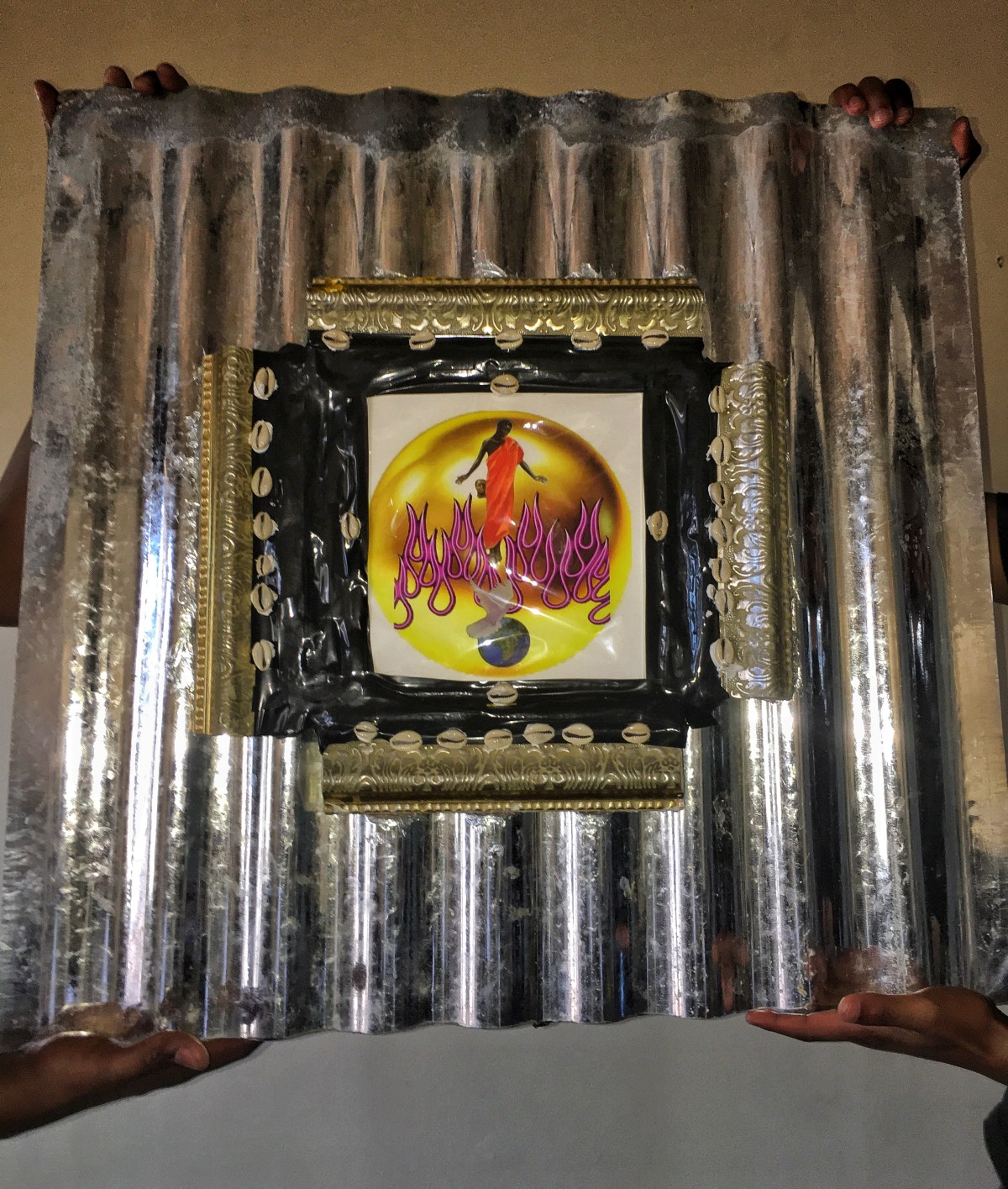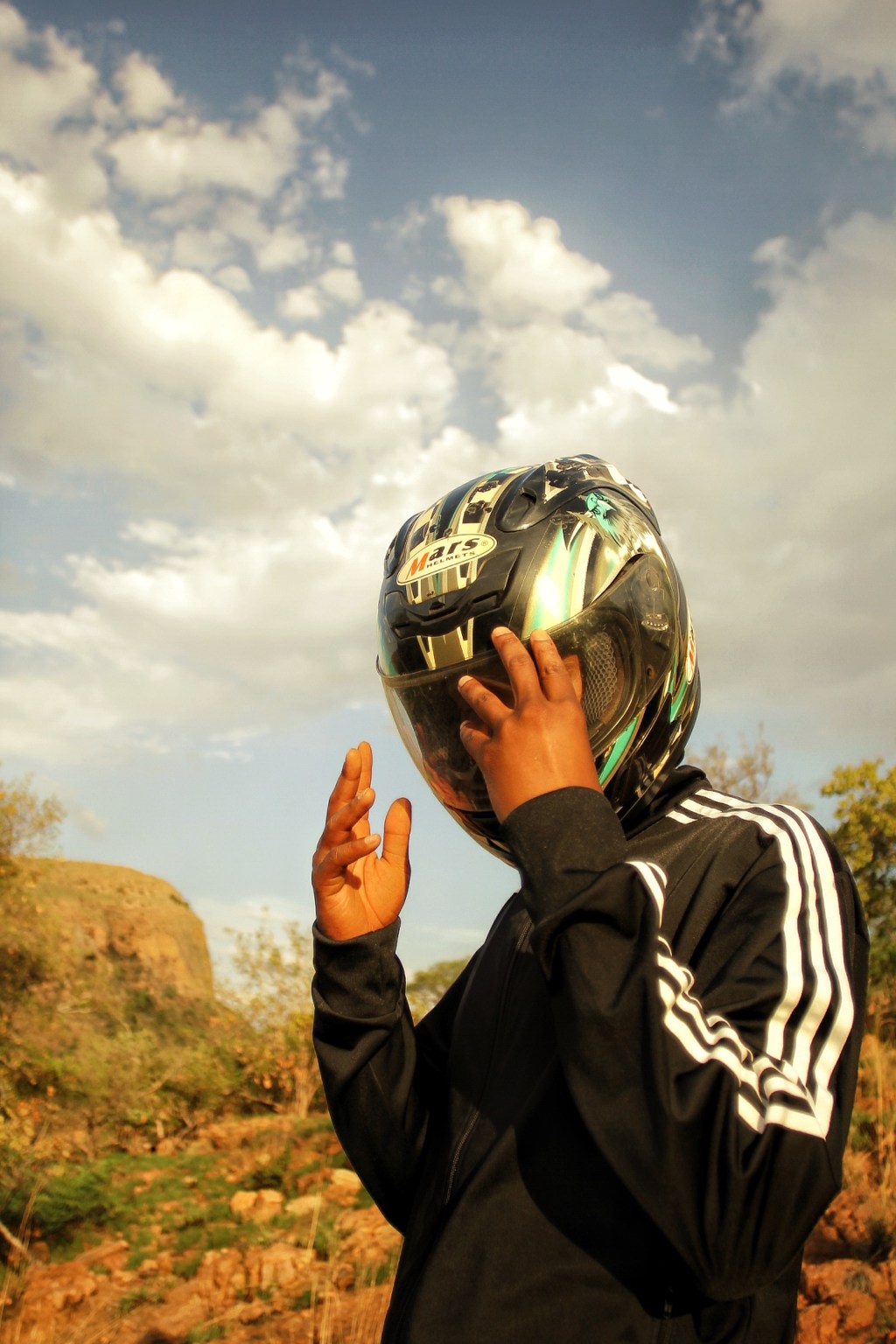 ---

Ketumile Meso is a 24-year-old multidisciplinary artist hailing from South Africa. A true 'jack-of-all-trades', Ketu's artistic scope encompasses a wide gamut of pursuits including sculpture, performance, collage, and costume design. While his canvases vary, all of Ketu's work have a potent and identifiable style. Eclectic mixtures of garish early-2000s graphics and clashing Africa-specific low-res imagery give his work a maximalist, DIY panache, with his art and costumes looking as if they were cobbled together with the remnants of a bygone capitalistic utopia. Ketu is also one of the founders of the creative-agency Bushkoppies generated to tackle unemployment amongst his peers whilst bringing his flair into the mainstream.

We took the chance to speak with Ketu about the method behind his madness.


Why have you chosen collage as your form of artistic expression? What does it have that other styles don't and why does it speak to you?

Collage is a reaction to "Jozi" (Johannesburg) – Having moved to Jozi after high school (2015) I became interested in the visual language that makes Johannesburg what it is. As my artistic eye developed- I began to realize that the city has a modular makeup and a visual language, style & Identity that is truly unique to Jozi.

My friends

(Bushkoppies

) had a concept called "JHB Collage" and that really stuck with me- I kept on researching this Johannesburg collage style, that's displayed on advertising-boards, hair-salon banners, flyers, church banners & storefront banners in inner-city Johannesburg.

It became a fascination and still is. I used to collect images that I would find whilst commuting by foot (which was my mode of transport back then) and I'd try and mimic the JHB collage language that one sees all over the city.


Today, I work more digitally, and I try now to make this language my own- but it truly is just JHB Collage. I owe my collage style to Jozi- it's a truly unique city- visually strong.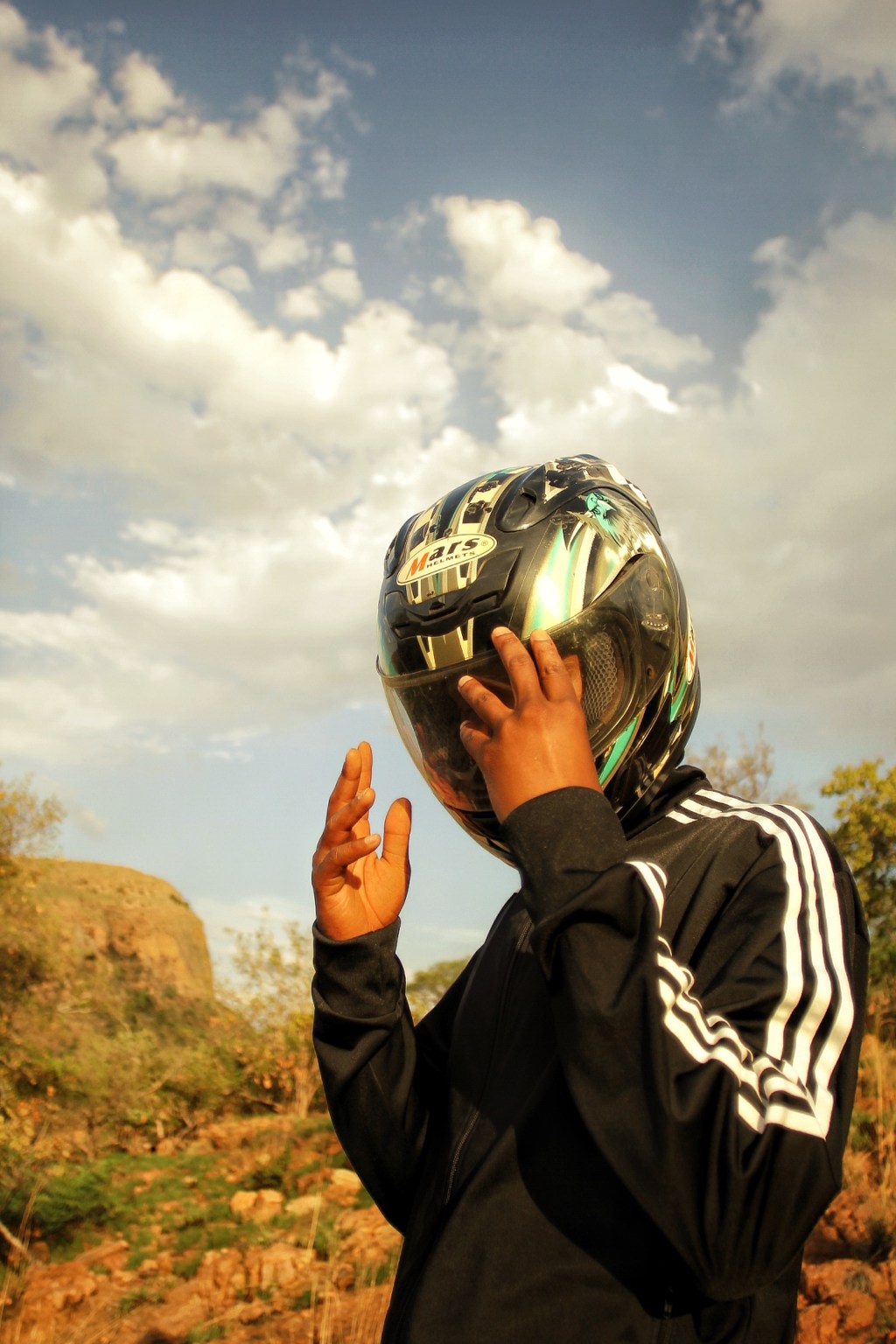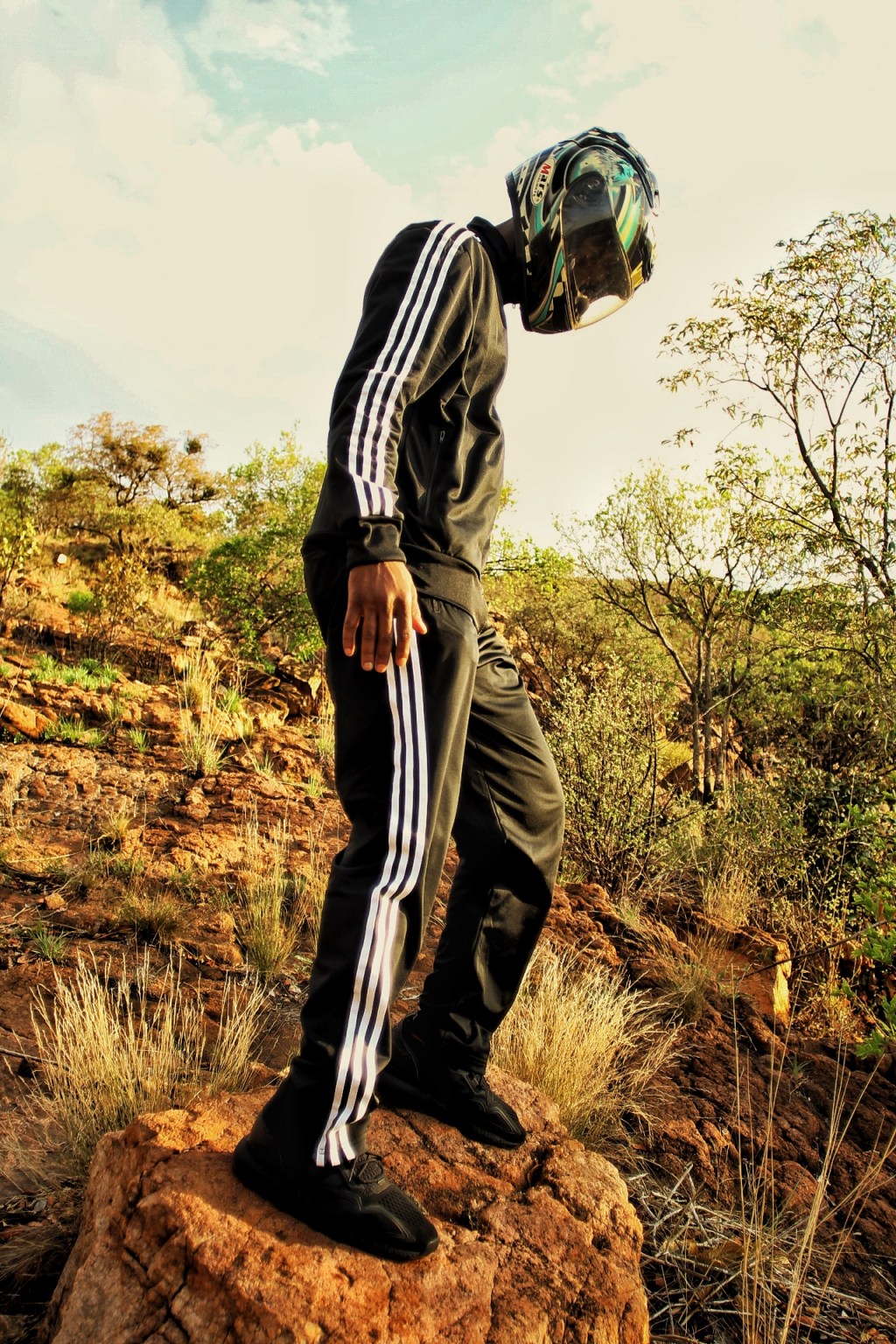 You're a very 'social' artist with a lot of collaborations and crossovers with your peers. Has COVID affected your ability to work how you used to? How have you navigated yourself through this time?

As I've grown as an individual and as an artist, I've come to respect the importance of collaboration. I try my best to collaborate as much as possible with my friends and peers. Although each collaboration is different and has its unique challenges- I believe a collective voice and viewpoint is more powerful than a singular one. I'm interested in intersecting the worlds of art, music, and fashion. I feel like those are very contemporary ways of communicating with young people.

At the beginning of the year, I promised myself to collaborate more this year, and COVID did shock us all and caused us to change the way we interact. However, digital communication & collaboration isn't new to our generation, hence, I don't think the shift to remote/ distance collaboration was hard.

Although the tangible aspect of things is extremely important- I'm thankful that we still managed to collaborate this year- albeit having been a challenging & conflicting period for us all. One of the collaborations that I'm proud of is a digital poster series, created in collaboration with "27 Molly's" – a handmade made jewellery company from Melbourne, Australia. I've always been a fan of Brent's work and it's fulfilling that we found a way to exchange ideas so we can communicate to both our worlds.

Other collaborations that I'm proud of are two the digital group exhibition:

COEXISTENCE via TMRW gallery & Misava by Fa'kugesi Digital Innovation Festival.

Both digital exhibitions are respectively curated by my contemporaries: Brooklyn J. Phakati & Nkhensani Mkhari respectively.

Exhibition links:
1. https://tmrw.art/coexistence
2. Misava.art/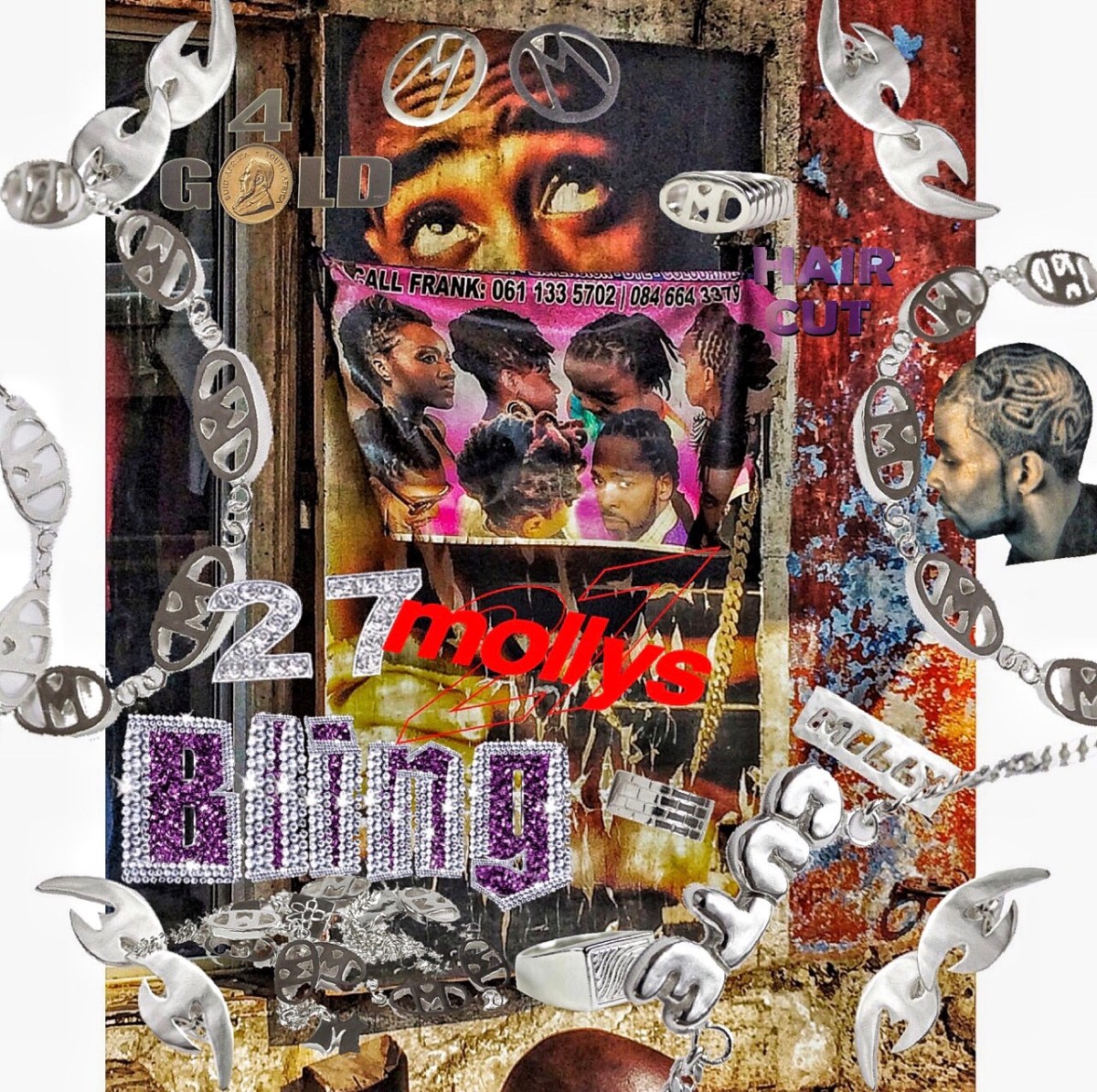 Can you give a quick run-down of last year's temporary exhibition, POROMPOMPOMPOMPO? What was the main goal of its inception and how did you go about its set up?


POROMPOMPOMPOMPO was co-curated by
Unathi Mkhonto
ft.
Jody Brand
– two amazing South African artists with the aim of creating a safe, alternative, independent art and dance space during FNB Art fair week.
Emerging artists are often overlooked within the art industry and I feel like the show was a f**k-you to the system and showed that art week can have great energy aside from the traditional wine & white cube set up.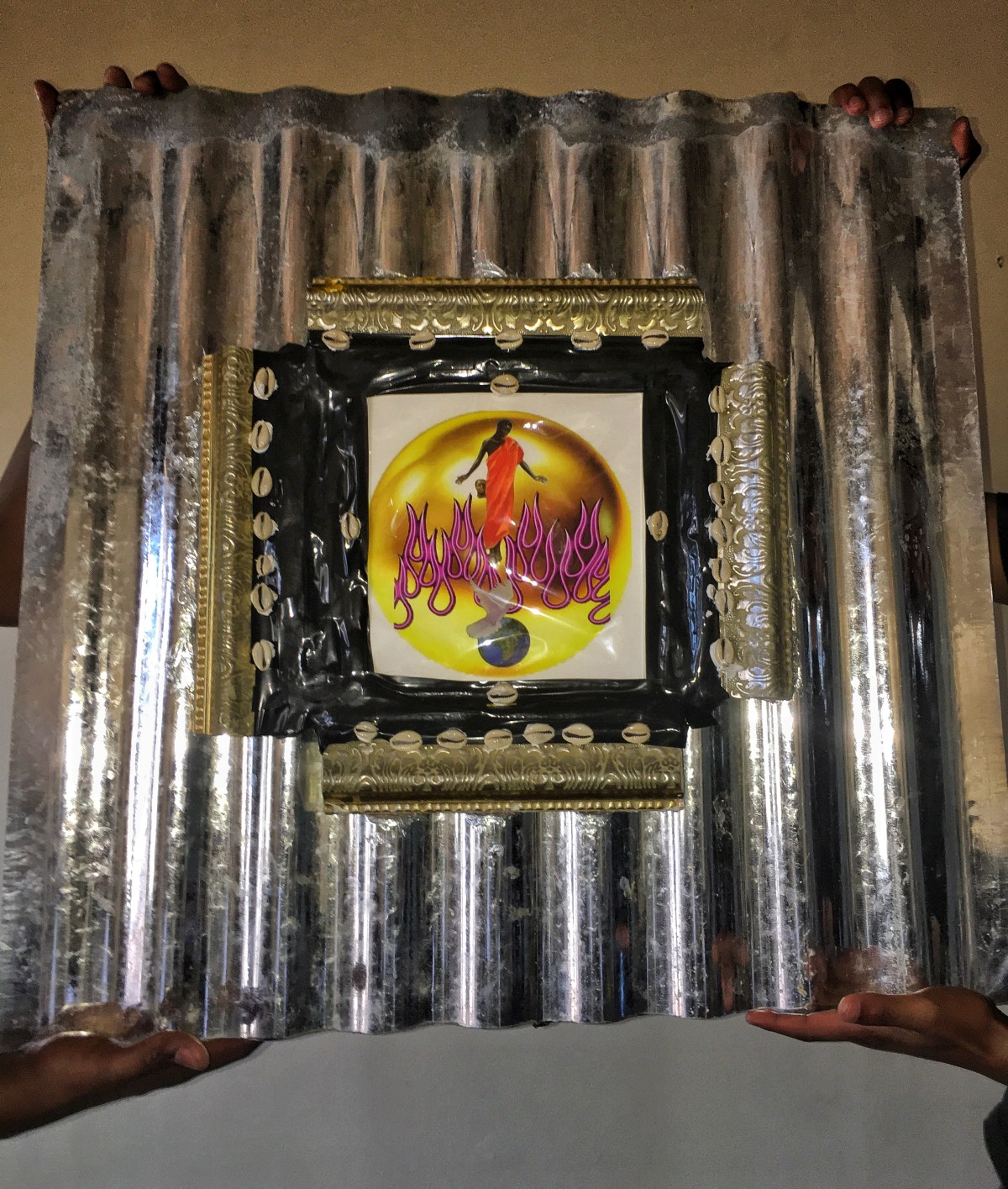 As a young artist, one can lose hope when not given enough platforms to show your work. I thank Jody and Unathi for giving myself and other emerging artists a chance to exhibit- it was my first time exhibiting work in public so it was nerve-wracking but a great learning curve – it gave me great confidence. And helped me grow and understand my voice. I showed a collection of ideas- old & new – collage, sculpture & assemblage.

A lot of your art features are very specifically African iconography (barber-shop photos, Nollywood actors etc.). Is it made for wider understanding and consumption? Or is it exclusive by design?

The interest stems from wanting to represent where I'm from-South Africa. I'm inspired by African visual identity and black imagery at large. I want to be a vessel for that. I want my art to represent the beauty, and visual tase that Black South Africa possesses.

I then tap into my image bank that I have collected from my walks around town or online Imagery i.e. barbershops, text, Nollywood, black image & black history research. Each project is different; however, I hope to give each idea a signature insignia, I.e. an object or mark that represents Mzansi (South Africa).

How did your creative agency Bushkoppies, come to be?

Bushkoppies was established by 8 young aspiring minds in 2016. The purpose was to create something that would allow us to bring our ideas together to solve our life problem(s)- we each had various backgrounds but had one thing in common after graduating from high school- we were unemployed (as is the case for 58% of South African youth).

We all pursued tertiary education; however, most of us couldn't complete our studies because of lack of finance. We met in the then vibrant epicentre & hub of Johannesburg's creative scene, what brought us together was our like-minded creative taste and ambition. Hence, we looked to that – our shared passion for creativity and collaboration as a guide. We didn't want to go the traditional route and we knew that we were different -we had to create "Something From Nothing". From the little that we had, we had to find ways to beat the system. Thus, Bushkoppies was conceived. Out of a shared necessity to create the change in our lives that we want to see.

Four years later, we still share that same vision, however, it's clearer and we've grown from thrifting and reselling clothing, to creating our own clothing, to reinterpreting product stories, to the ultimate desire of communicating innovative – local but contemporary – visual stories through our Agency.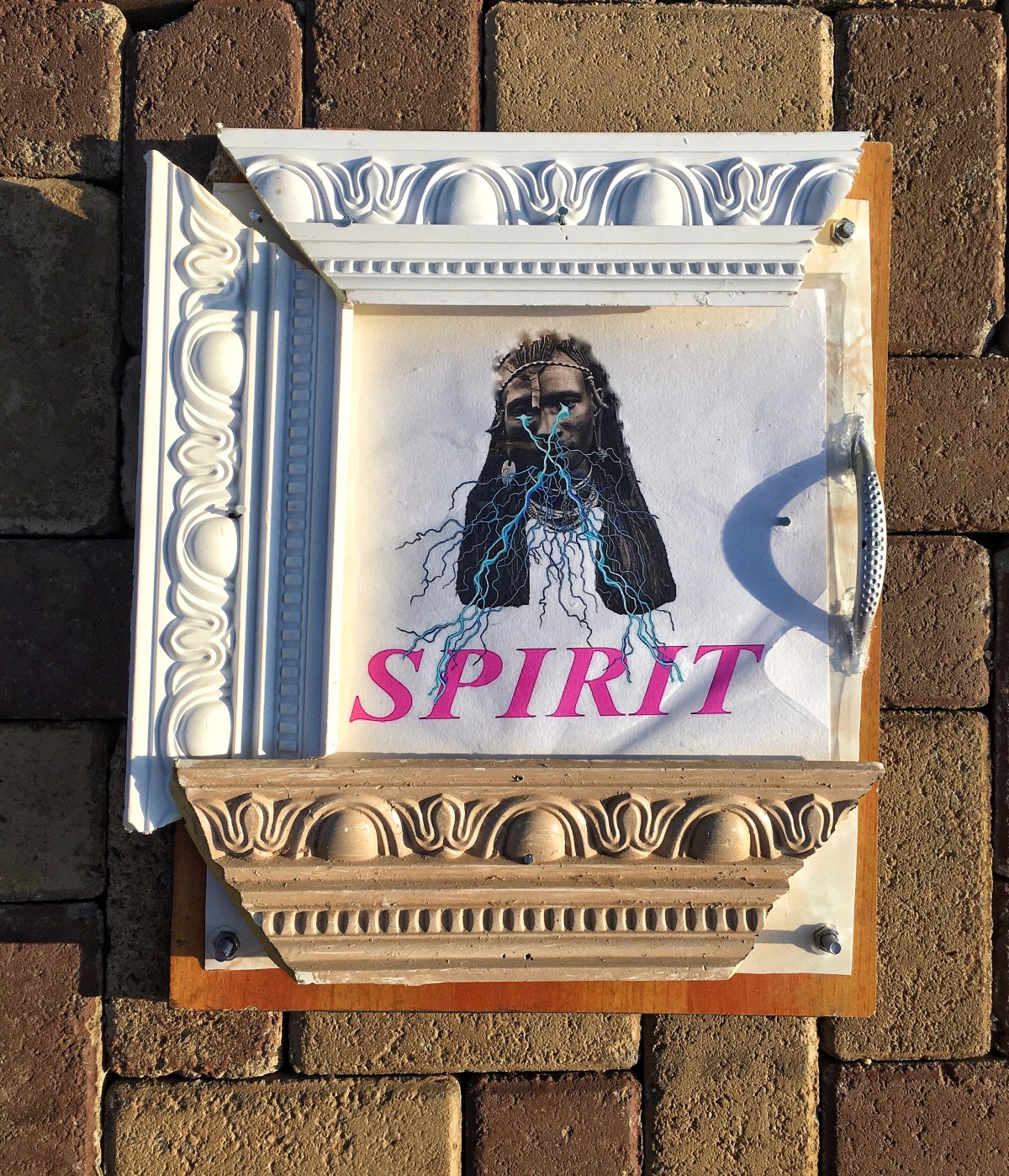 On the topic of Bushkoppies, what are the main pillars of the company, and what do you think clients are looking for when they come to you and not someone else?

The key pillars of our company are; consideration, collaboration and communication. I believe what sets us apart is our perspective – our viewpoint – we are able to combine the three pillars of our company to give the client a Bushkoppies perspective.

When the rest of the world is asked 'what is Africa's art-style?', very traditional images of tribal masks and cave paintings are probably still what comes to mind. Do you think there is a more modern answer to that question? What would you personally, consider a modern African aesthetic?

Africa is the richest nation on the planet. The modern African aesthetic is its people. the beauty is in us – African people are the aesthetic. We've got a lot of juice & it's endless. That's why the world has been taking our juice for centuries. But it won't run out- because we are the source of all creation. Africans are the creators of the art, music, and culture (& other inventions) that influence much of what the rest of the world does.

The magic and the beauty lie in the self-expression of our people. I believe the modern African aesthetic is not necessarily an image, object, or artistic style. What interests me most is the people that create these things. I always say that South Africa has the best style and culture in the world. My aim is to shed some light on the magic & beauty of our people.
---
---
---
---