---
ART

Five illustrators who are exploring their communities through visual expression
---


Artists have always and will continue to be, storytellers; creating narratives that can be extraordinarily universal or deeply personal. These five illustrators are exploring elements of their culture, community and personal experiences to create spaces where others can feel welcomed and safe. All of their work is unique and distinctive, with each of them breaking down barriers in their own way. Their manipulation of colour, character, and particular creative expression is what makes their work so absorbing. They each take us on a little journey through their illustrations, may it be endearingly quirky or layered with emotive history.




Artqueerhabibi ︎

This is the anonymous artist breaking down barriers with their depiction of queer life in the Middle East. Artqueerhabibi uses earthy tones and beautifully drawn characters to explore what it means to be queer in a region where such a thing is potentially life-threatening. Their work depicts the realities LGBTQI+ people have to live with and experience behind closed doors, in secret from their society. The imagery is full of emotion and history, delving into this realm of the Middle East that is so often hidden from the rest of the world. Although not overtly political in terms of content, artqueerhabibi is a radical artist by merely drawing and discussing queer love.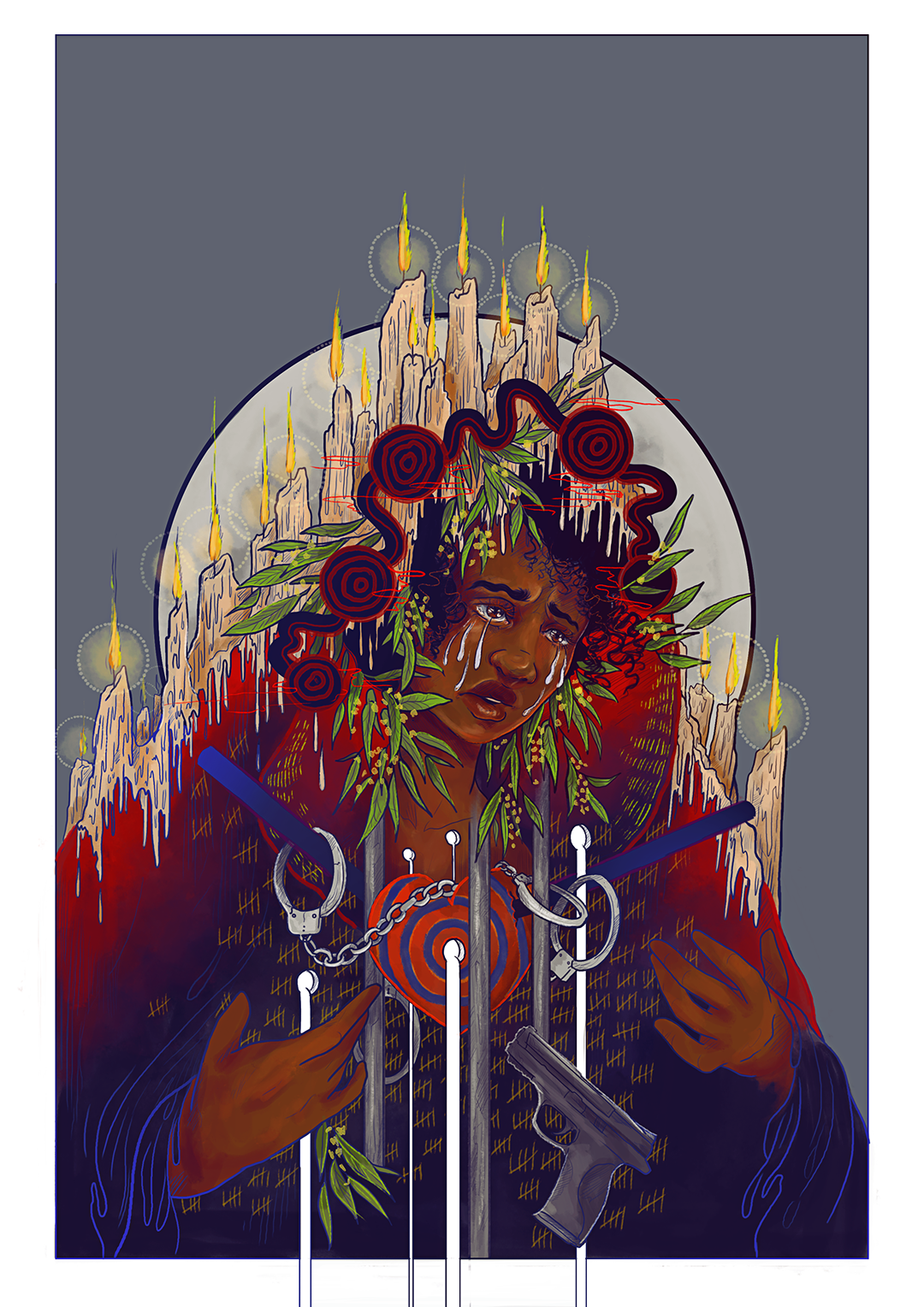 Coffinbirth ︎

Charlotte Allingham is an Indigenous artist drawing on her cultural heritage, history and personal experience to create these deeply emotive images. Her work is powerful and rich in its depiction of First Nations people and their stories, using vibrant colours and poignant characters to convey these experiences. Charlotte's illustrations centre heavily on feminine power, First Nations power, and the injustices of colonization. She has also created zines and comics exploring similar concepts and narratives, only with slightly different imagery from her usual illustrations. Charlotte is using her platform to share, expose and discuss the systemic issues rooted in our culture.




Joannathangiah ︎

Joanna Thangiah is the Sri Lankan illustrator and artist tackling concepts of feminism, body positivity and mental health, all through a quirky fun lens. Her work is vibrant and colourful, depicting women of all body types reiterating inspiring and refreshingly honest quotes. Joanna makes you laugh and giggle with her bizarre, satirical comic-like illustrations. Her work has recently been centred around two main characters (a man and a woman) in various scenarios, where the woman is having to deal with these ridiculously idiotic, grotesque men. Joanna draws on women's real life, terrible experiences with men, and turns it into something humorous and light; whilst simultaneously pointing out the absurdity and injustices of the patriarchy.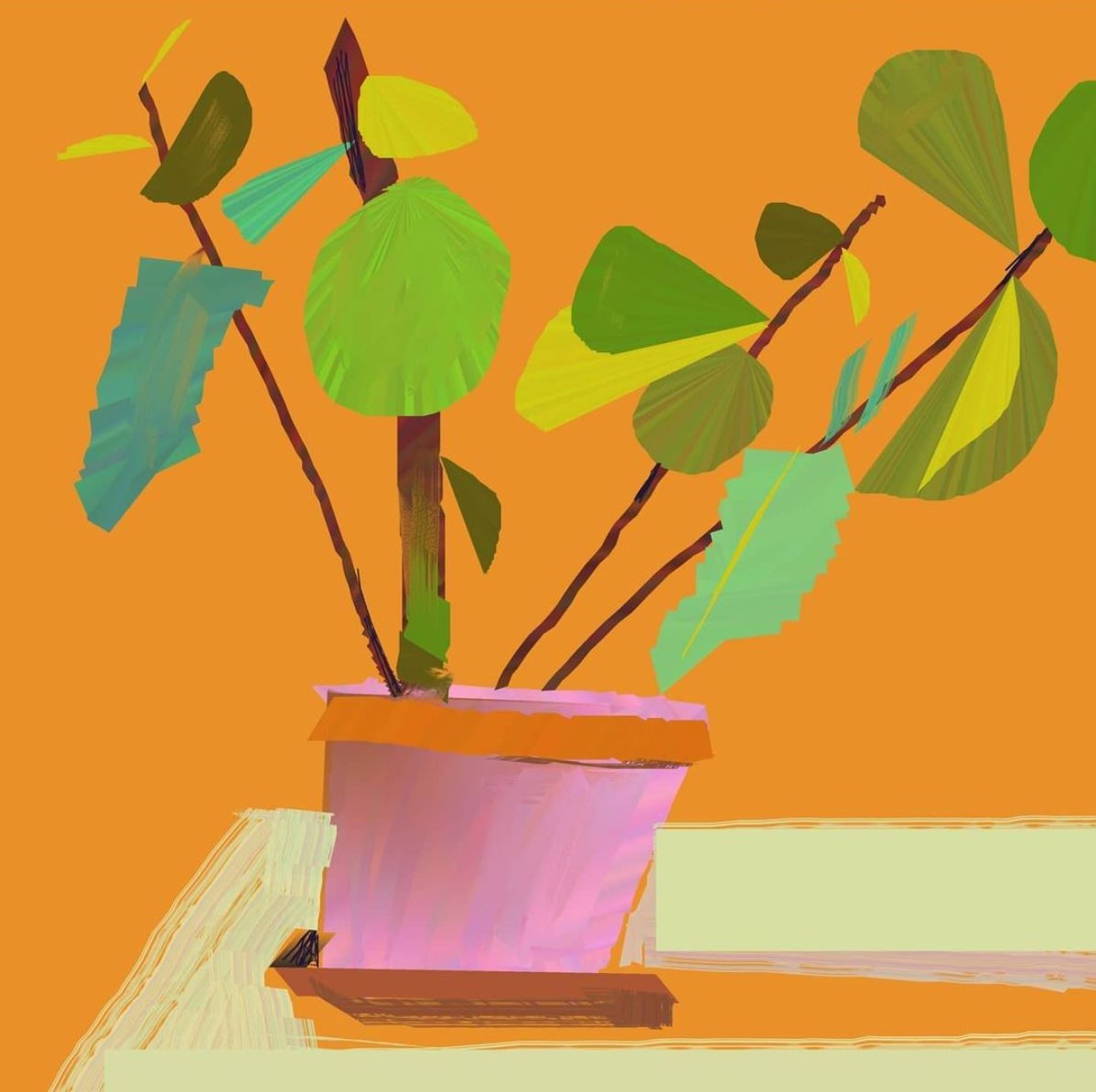 Pingszoo ︎
Ping Zhu is a Brooklyn based artist that uses the colour and beauty of the natural world to tell endearing and at times, cute stories. Her work involves a lot of silly animal characters and big bright imagery to convey these universal narratives of love, relationships, daily routine, community and life. Ping's images rarely have any text, relying entirely on her audience to immerse themselves in the world of the drawing. She makes us feel a variety of emotions in her deliberate colour choices and the expressions of her central characters.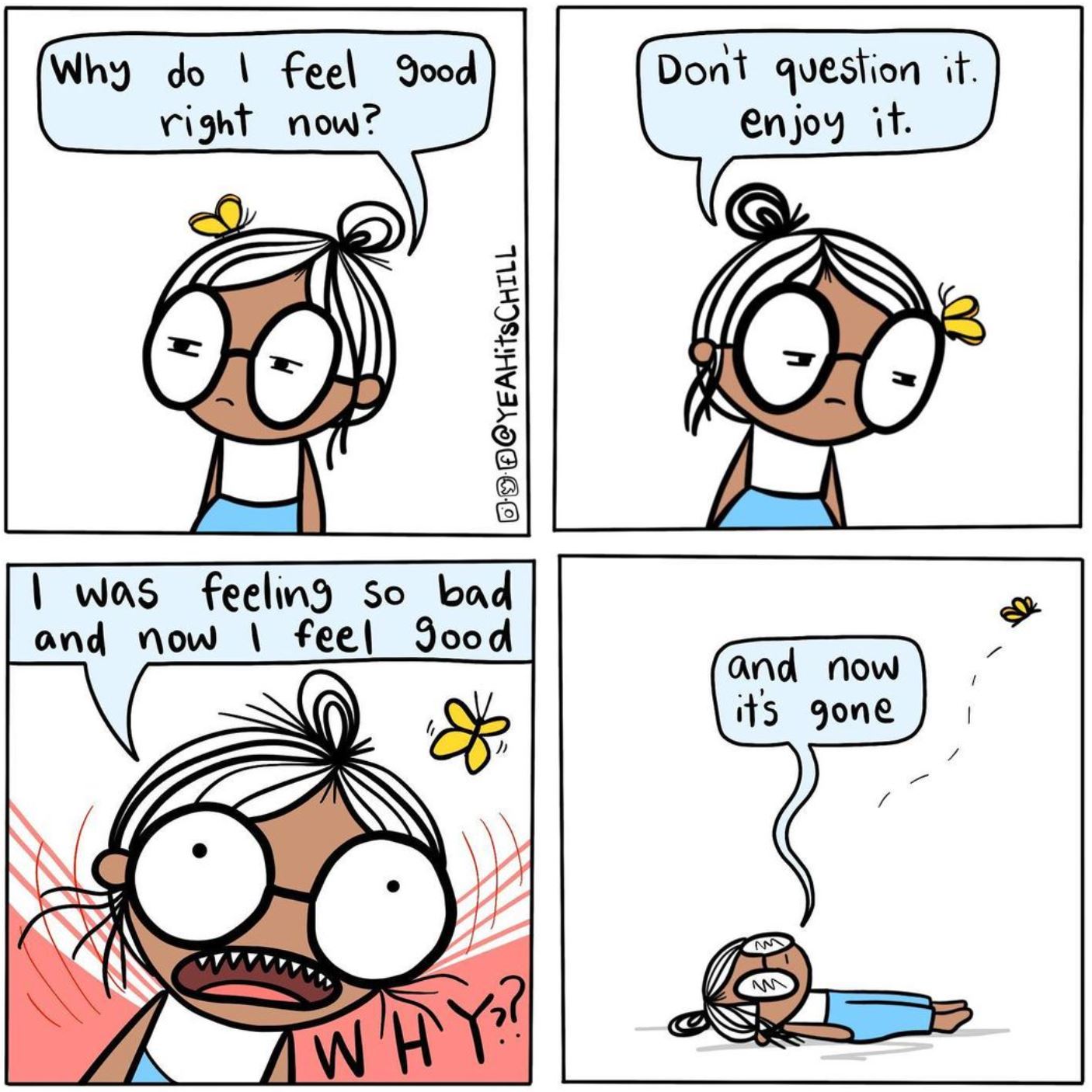 Yeahitschill ︎

Christine Rai is the comic artist and illustrator that has channelled her personality into Krysteen, the central character of her webcomic series, Yeah It's Chill. Christine's work centres around feelings of anxiety, race, gender, health, creativity and as she says herself, her "love of bagels and the agony and annoyance of trying on a bunch of outfits only to go out wearing the first one I'd tried." Based in New York, she draws on various everyday scenarios to fuel her narratives, creating a space where people can relate and have a little laugh. Her work is fun, eccentric and genuinely honest, especially in its depiction of brown women and our experiences. Christine isn't afraid to explore and expose the absurdist ideals societies place on women and our bodies, all over the world.
---
---
---
---