---
---

It is without a doubt that this completely paradigm shifting year has shed new light on the phrase 'buy less but buy well'. With that beckons a responsibility for us to make the very necessary mindset shift when it comes to where and with whom we purchase our clothing. Remembering that in a capitalist society our vote is cast with our dollar, it is important to support more of what we'd like to see in the world.

With fashion, we look at the people behind the brand, what their beliefs are, who they empower and engage in the community, as well as their vision for the future. Today we begin a series of spotlights on POC brands and creatives walking the talk to help you better make these choices.

This week, we cast our eye at 5 black designers that we love, who are shaping the future of style and self expression in the generation of enlightenment.





Bianca Saunders︎

Graduating from the Royal College Of Art in 2017, Bianca Saunders made her debut at London Men's Fashion Week in June 2018. Within a very short space of time Bianca Saunders has already been touted as one to watch within the new generation of celebrated menswear designers in company with names such as Wales Bonner and Martine Rose. Sourcing inspiration from her heritage Saunders aims to celebrate black culture and promote equality. The 27 year old, London based designer challenges how black masculinity is perceived through denouncing what traditional menswear is by introducing feminine influences such as sheer tops and crop tops, as well as split trousers.




Martine Rose︎

After founding her t-shirt label, LMNOP, in 2002 with her friend Tamara Rothstein,

Martine Rose

later went on to establish her eponymous label in 2007. Since then, the 39 year old London designer has constantly challenged our notions of 'chic' by patiently building the concept and fostering what is now widespread appreciation of 'dad chic'. She is well known for her oversized silhouettes and infusing collections with an ironic nostalgia that pay tribute to rave culture – a scene she has credited for igniting her love of fashion. To her, fashion is always practical. Additionally, her clothing describes her personal journeying within the capital's music scene, from jungle raves to garage nights. Martine Rose's designs force us to challenge traditional interpretations of fashion by her ability to construe the zeitgeist and render it so excitingly through every component of her creations, and their visual communication to her audience.



Phlemuns ︎

Los Angeles based designer, James Flemons, best known for his signature patchwork denim and 70s inspired collections, invites us to question the boundaries of gender. Founding his eponymous brand, Phlemuns, in 2013, he has since released five collections as well as his diffusion line Phlemuns NonBasics exclusively at SSENSE. His ethically approachable designs are proving to stand the test of time, and with that comes the natural growth of a global Phlemuns community. It is with no surprise, that his exceptionally inclusive and self expressive designs have garnered the attention of big names such as Solange, Kelela and Lil Nas X (to only name a few).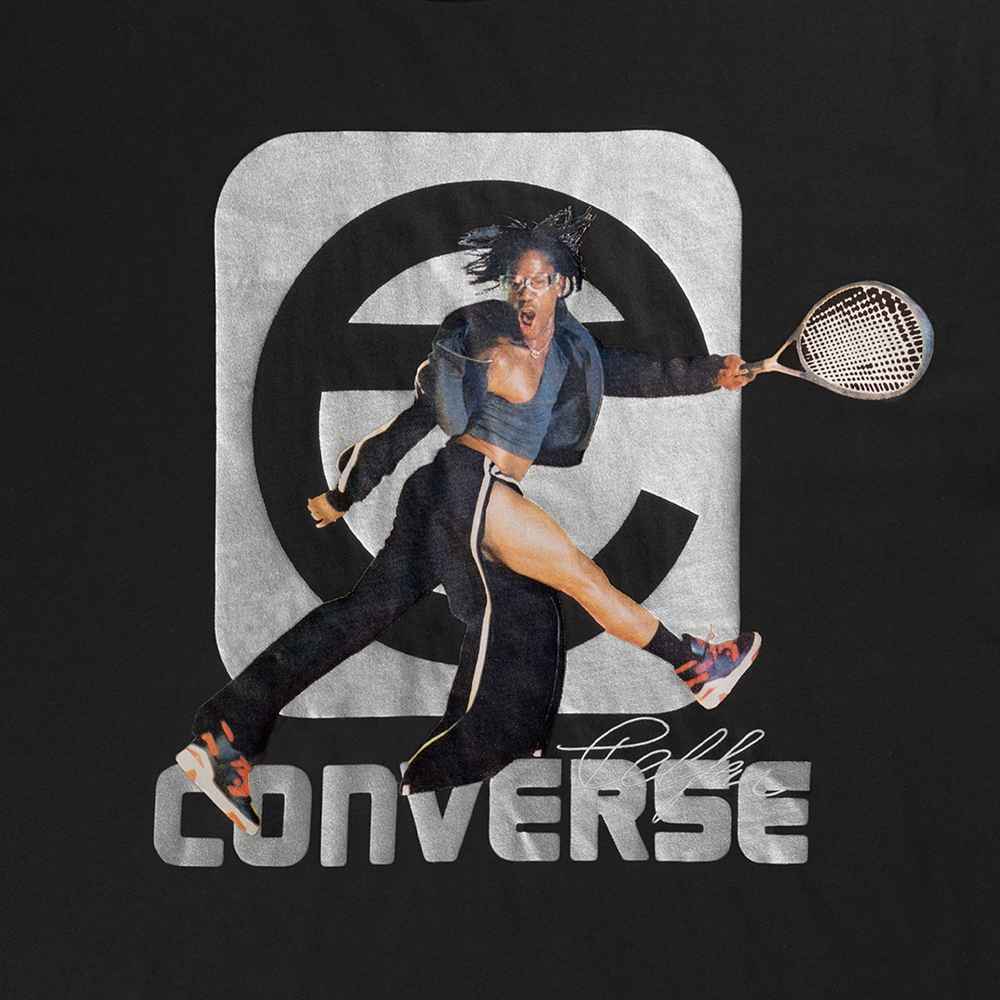 Telfar Global︎
The founding motto "Telfar: it's not for you, it's for everyone" speaks volumes of the ethos behind this wildly covetable genderless label. Telfar Clemens the Liberian-American designer began designing his genderless clothing in 2002 (elevating the genderless clothing philosophy quite ahead of the new wave of designers) before staging his first show in 2005. He was later awarded the 2017 CFDA Fashion Fund which then led to the launch of
Telfar
's most recognised piece, the logo-embossed vegan leather shopper dubbed as the 'club-kid status accessory' which went on to become a cult staple of existing and new fans alike due to its accessibility an undeniable wearability. His clothing and designs allows wearers to create their own definition true authenticity eliminating the idea of diversity as a quondam.
Theophilio ︎
Founded by Edvin Thompson,
Theophilio
combines the designer's memories of a childhood in Jamaica with his adulthood in the throes of progressive culture in New York for a label that is self described as a 'wearable biography'. Founded 5 years ago, Theophilio has developed a consistent design DNA with design motifs such as fringed headpieces and exuberant variations of textured fabrics in lively colours. It is, above all, a celebration of youth culture, Jamaica and self expression with clothes lending themselves to wonderful possibilities for striking the pavement with a bold statement.
---
---
---
---