---
---

20-year-old Dubliner Efe's debut EP could be said to float in the same vein as Frank Ocean's Blonde or Mac Demarco's Salad Days. It has the same hazy nostalgia weaving its way through its six tracks and a similar woozy production that ties itself to the hot, simple days of warmer months. Named What Should We Do This Summer, it's a title and a sound that overtly match.

Produced and recorded over lockdown, the EP surfaces the subtle nuances of everyday life in your late-teens/ early 20's, exploring themes of growing up and learning new things. With the standout track Garden, according to the young artist herself, being "about just not feeling good enough or adequate in the things that come with, friendships, relationships, and Life… but also, it's about wanting to at least try even though those feelings are in the back of your mind."

In celebration of the release, we sat down and chatted with the young Irish artist about growing up, getting into music and her career to come.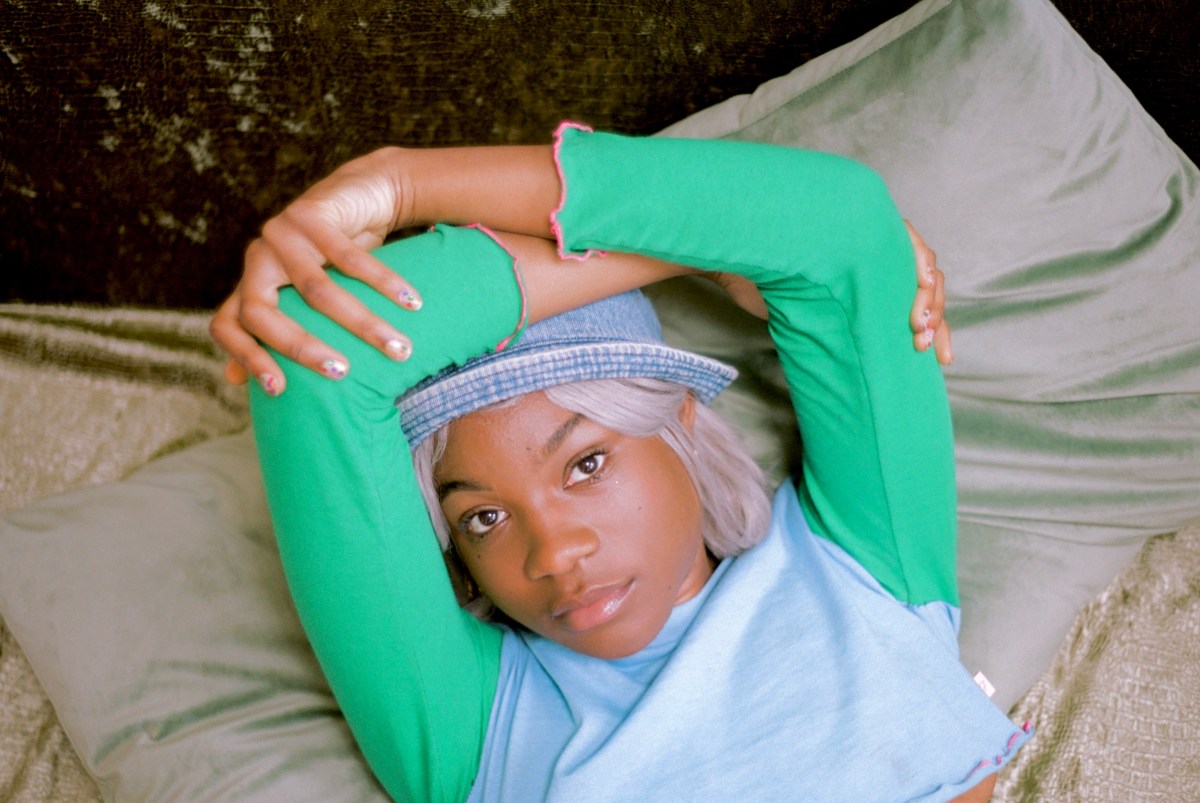 What were you like growing up?

I was definitely an outgoing, confident child that would always take any opportunity to perform. I was so confident as a child that I thought myself and Beyonce were equals.

Why and how did you start making music?

I started making music because I have always loved singing and performing. I also really loved the thought of making my own music videos! I started making music using garageband on my iPhone, it was rough cause I never had storage on my phone, so many apps had to be sacrificed. I then released some iPhone made songs and moved on to making music with my best friend, whokilledromeo.

What influences are, or have been, informing your dreamy soundscapes?

I would definitely say Zack Villere was a huge influence on the music I made but along with that was the bedroom pop scene. It influenced a lot of the sounds you would hear today in my music!

What's it been like growing up on the Dublin music scene, how has it shaped how you see yourself and your music?

For a while it seemed as though there were no opportunities for musicians in Dublin. This made me want to work harder to make sure this ended up working out, in some way. I feel as though there weren't many people who looked like me really making it in Ireland, it made me want to really try and work hard and show others it is possible. I hope I do eventually get to that point.

You recently released your debut EP at the end of 2020. What's your favourite song off of the EP, or which do you feel evokes what you were trying to achieve with the release?

'Girl 4 U' is definitely one of my favourite songs. It was the first song I made on the EP, and it was also a freestyle. It was the first time I ever experienced a reciprocated love. It really did feel so pure. I had no idea how to deal with this person I liked, liking me back! It was so weird. I remember feeling so confused on how to even interact with him. These were very new feelings. I remember listening to it so much the first time it was made and feeling so warm every time I did. It captures and opens the door for the way the EP would resonate with others!

What was the most prominent thing you learned making this EP?

I learned to trust my ideas. There were things I was scared to do because I didn't think it would be received well or may come off as boring but really that wasn't the case, and it has just led to me trusting my ideas more.

Your EP reminds me of a coming-of-age film. There's a naivety to it, especially on Nineteen (john's outro). It seems to reflect the growth you and your friends are going through now. So in saying that, how do you think your sound will grow as you continue to grow older?

That's so cool that you think that! I'm not completely sure just yet! I do know we are always asking questions and will continue to grow so I would love to capture many more moments of life in my music in some shape or form.

Friendships seem to play a large role in your music. How do you think those closest to you influence you, and what you create?

I truly value making art with people that you are close to. In my case it was my friend, whokilledromeo, who produced my music and boyfriend, Adam Kelleher, who creates my videos so they heavily influence what is seen. It can be both amazing and stressful working with them but ultimately, we get to grow together and create the best possible things. It was an amazing experience and getting my friends involved was something I thought would be really cool. To share their experiences and it'll always be a reminder of a certain time in our lives.

What can we expect from you or where do you see yourself in the future?

I hope to make more amazing songs and visuals! I hope to inspire others, especially those that look like me, and hopefully be an example that if you work hard it will pay off!
---
---
---
---
---