---
Black Photographers Exploring The Narratives of Their Communities

---

Through the hard work of young creative visionaries, the world is finally seeing the diverse experiences of the African diaspora. These artists are using their voices to delve into the previously stifled stories of what it means to be black, in a world plagued with prejudice. All over the globe, these individuals are subverting the traditionally white perspective on black narratives, and exposing the truth through their lens.

One of the most powerful mediums we are seeing this transformation in, is photography. As an ever growing digital world, the potential for visual art to alter the psyche of a society has become even more important. With young black creatives exploring the narratives of their communities, the world is able to develop a deeper understanding of these black experiences. The following eight photographers use their medium to tell their own personal stories as well as the stories of those around them. Their emerging presence, unique styles, techniques and landscapes take us into their worlds, immersing us into their lives. Through these lens' they show us, in places ranging from London, to Ghana, to Lagos, what it means to be black.




Jalan & Jibril Durimel ︎

Jalan & Jibril are the twin brothers bringing the hidden experiences of the diaspora to life through their cinematic lens. Born and raised between the French Antilles and the USA, they have formed their unique perspective on the beauty of cultural diversity. With parents from the island of Guadeloupe, then moving to Miami, the twin's immersion into American culture began from a very young age. Durimel's work is distinctive in its use of subdued tones, whilst exploring the essence of humanity, specifically black humanity. Their presence in the fashion industry is one that defies and subverts the traditionally white concepts of wealth, beauty and power. Their subjects are cast from the streets of Jamaica, Miami, Sierra Leone, and Los Angeles, showcasing their sartorial take on "style, texture, colour and silhouette."

Their work revolves around the concepts of dress and blackness, incorporating the importance of how style and clothing invoke the black experience. Within these spaces, Durimel creates surreal imagery where you can find yourself almost lost in a trance. They work predominantly with 35mm, medium format and super 8 film, to create these dreamy, grainy worlds. Having both studied film and worked as models themselves, these two understand the intricate details of the cinematic universe. As they grow not just as photographers but as voices for social justice, they are realizing the significance in using "art as a serious tool of communication technique to bring social change."



Sackitey Tesa Mate-Kodjo︎

Sackitey Tesa Mate-Kodjo uses the medium of photography as an escape from his reality. The use of bizarre props and styling allows Sackitey to delve into worlds rarely explored in digital and commercial photography. As most of his works are personal projects, he is not limited to briefs, giving him the freedom to create these organic yet peculiar visualizations. He cleverly manipulates ubiquitous objects, transforming them into these strange utensils for his work, creating a dreamland for his audience to escape into. He states that he "wants to tell (his) story in the little way (he) can and to inspire others to tell theirs." Based in Ghana, Sackitey explores his home through a quirky lens, one that strips away the harsh outer layer to find the fun and beauty beneath.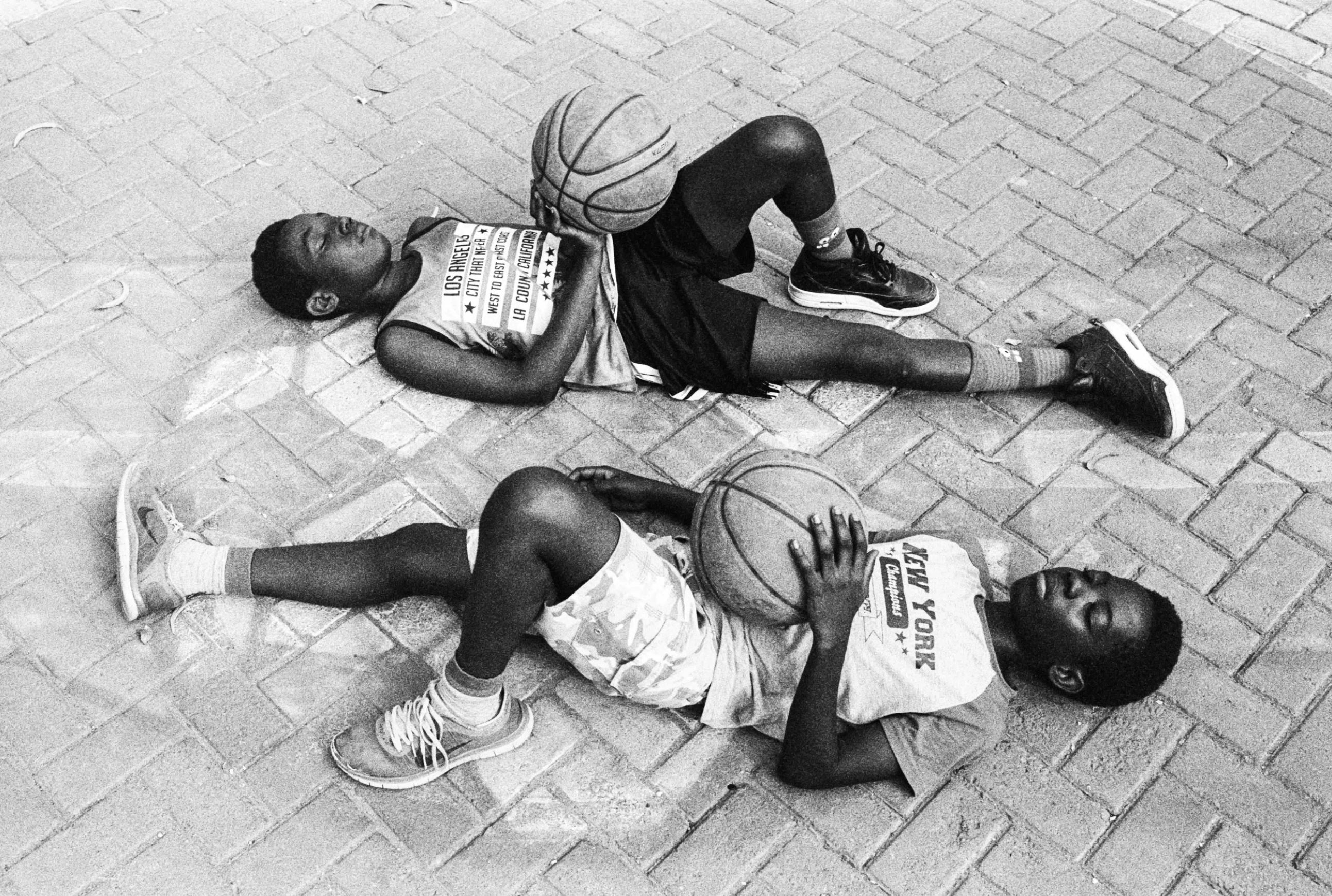 Lloyd Foster ︎


This Ghanaian-American photographer uses his 35mm camera to capture the reality of an ever changing society. Lloyd Foster delves into the concepts of family, both in the United States and in Ghana, exploring their comparative similarities and differences. His choice to shoot mainly in black & white, compared to his textured colored work, creates a very unique vision. He chooses to focus his lens on his subjects and their personal narratives. Rather than creating extremely stylized content, Foster captures the emotions of the moment, a snapshot into the lives of the people he stumbles upon through his journeys. Having grown up in Washington D.C before moving to New York to pursue an MFA in Studio Art, Foster has continued to explore his ancestral curiosity. He has had work exhibited in the National Geographic Museum, Prince George's African American Museum, The Textile Museum and various others throughout the United States. Foster gives us an insight into how he sees life as an African American, whilst taking us on his own personal discovery.
Barbara Ayozie ︎


Barbara Ayozie is a self defined dreamer with a strong creative passion. Born in Italy to African parents, but now residing in London, Ayozie's unique, vibrant style is evident in all of her work. As a Fashion Stylist, she has collaborated with the likes of Jean Paul Gaultier, Chanel and Balenciaga when working with the V Group in Paris. She then found a passion in Art Direction where she could combine her varying interests and specialties. Despite her incredible success within the fashion industry, Ayozie is an avid photographer. Her imagery is at times surreal and almost frightening, but in contrast, she also captures these beautifully romantic moments; evoking feelings of memory and dreaming. Through these photos we can see into her more private world, the one that is hidden from the public sphere she is usually wrapped up in. Ayozie uses colour, film and light to create a sense that her version of reality is slightly warped. The grainy, deliberately under exposed catwalk images expose the 'rougher' elements within these typically, glamourized fashion shows. She demonstrates a deep understanding of photography, in both her commercial and personal work; as she utilizes such varying techniques, specifically in her manipulation of light.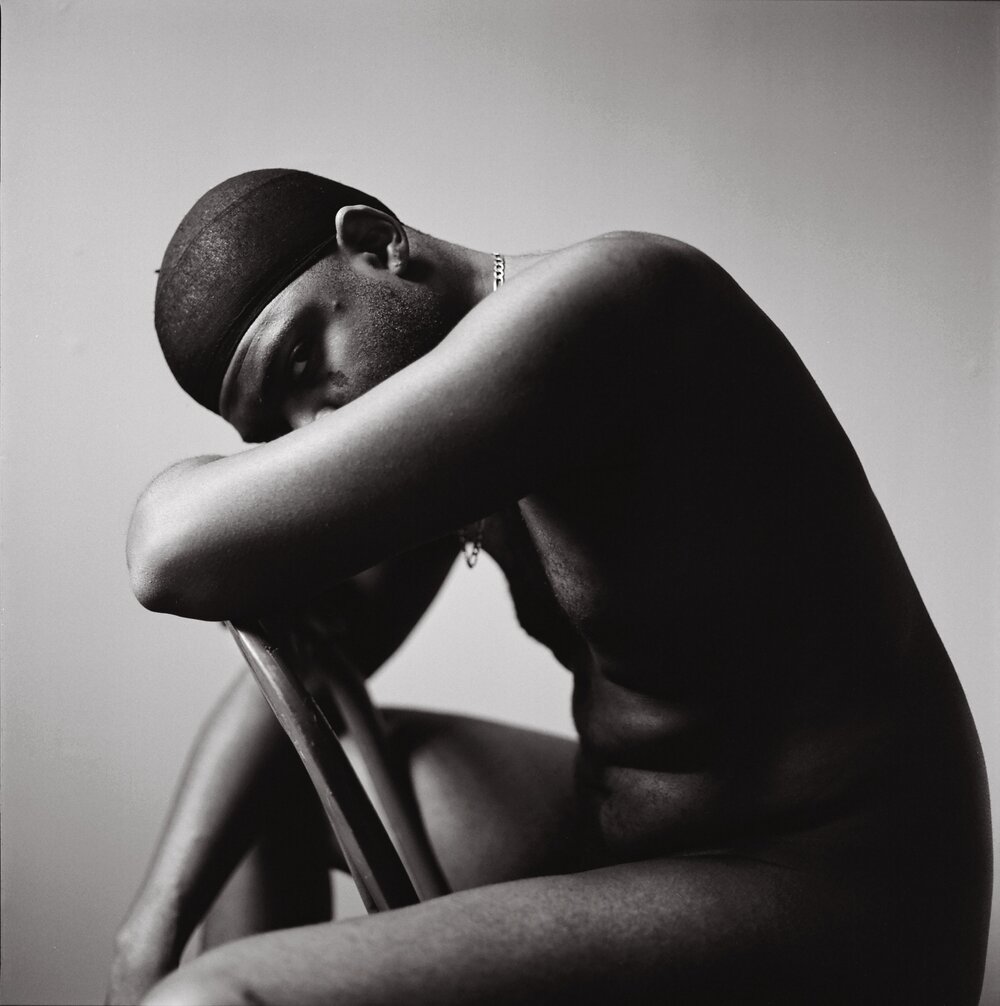 Jeremy Grier ︎

Jeremy Grier's work is captivating in his use of colour and his subjects featured against rudimentary backdrops. He captures the power of blackness through his 120mm lens, evoking deep emotional responses by creating an intimacy in his work. Grier shoots his subjects in seemingly homely, comfortable settings, forming this trust with the viewer and the person within the image. Through these safe spaces, Grier allows the audience to really 'see' his subjects and their humanity. Not only has he worked with the likes of Reebok, Chromat and The Highline since moving to New York City; his photography has been featured in publications such as Vogue, Broccoli Mag and Fashionista. As he continues to explore with his photography, we can begin to visualize his true narrative.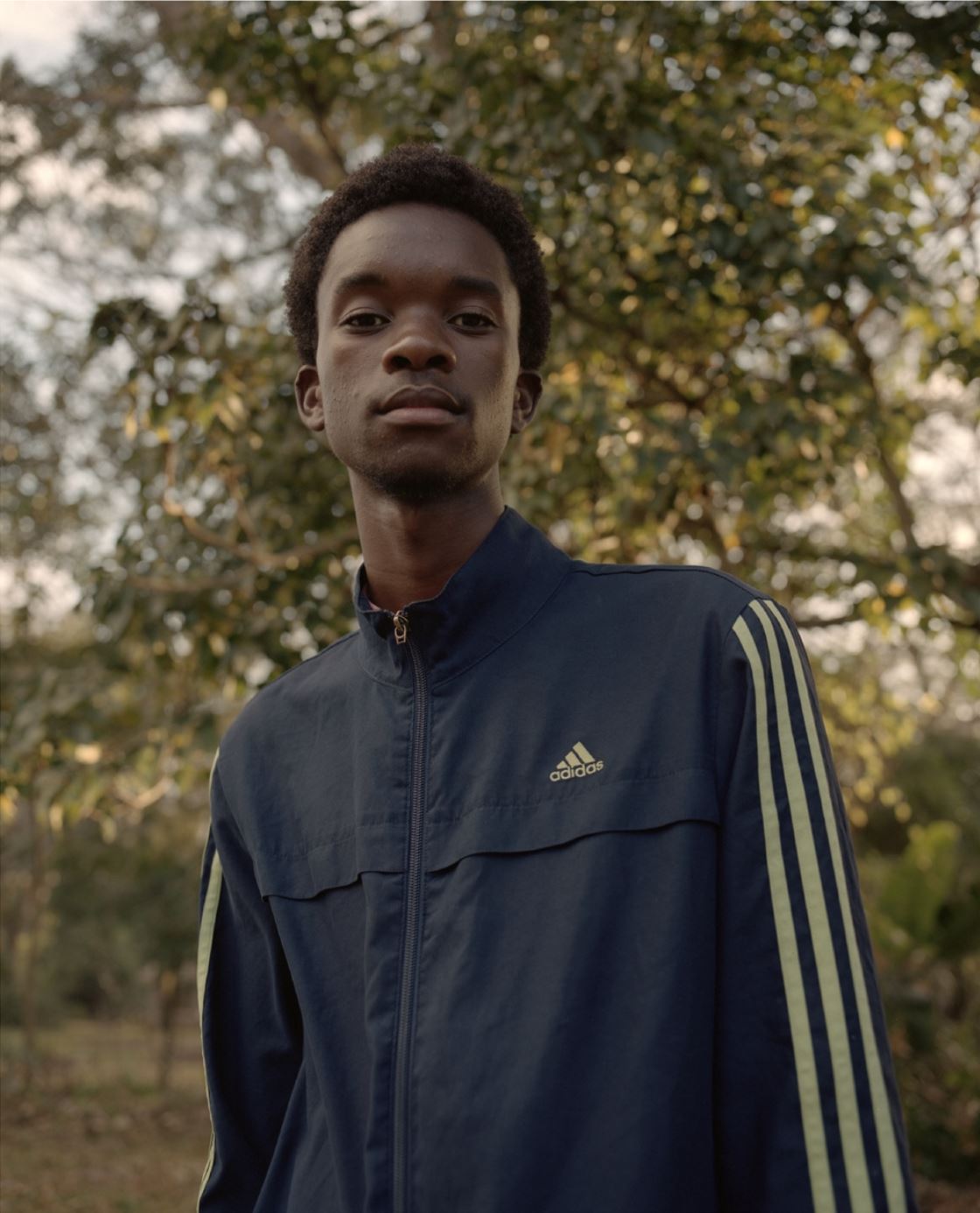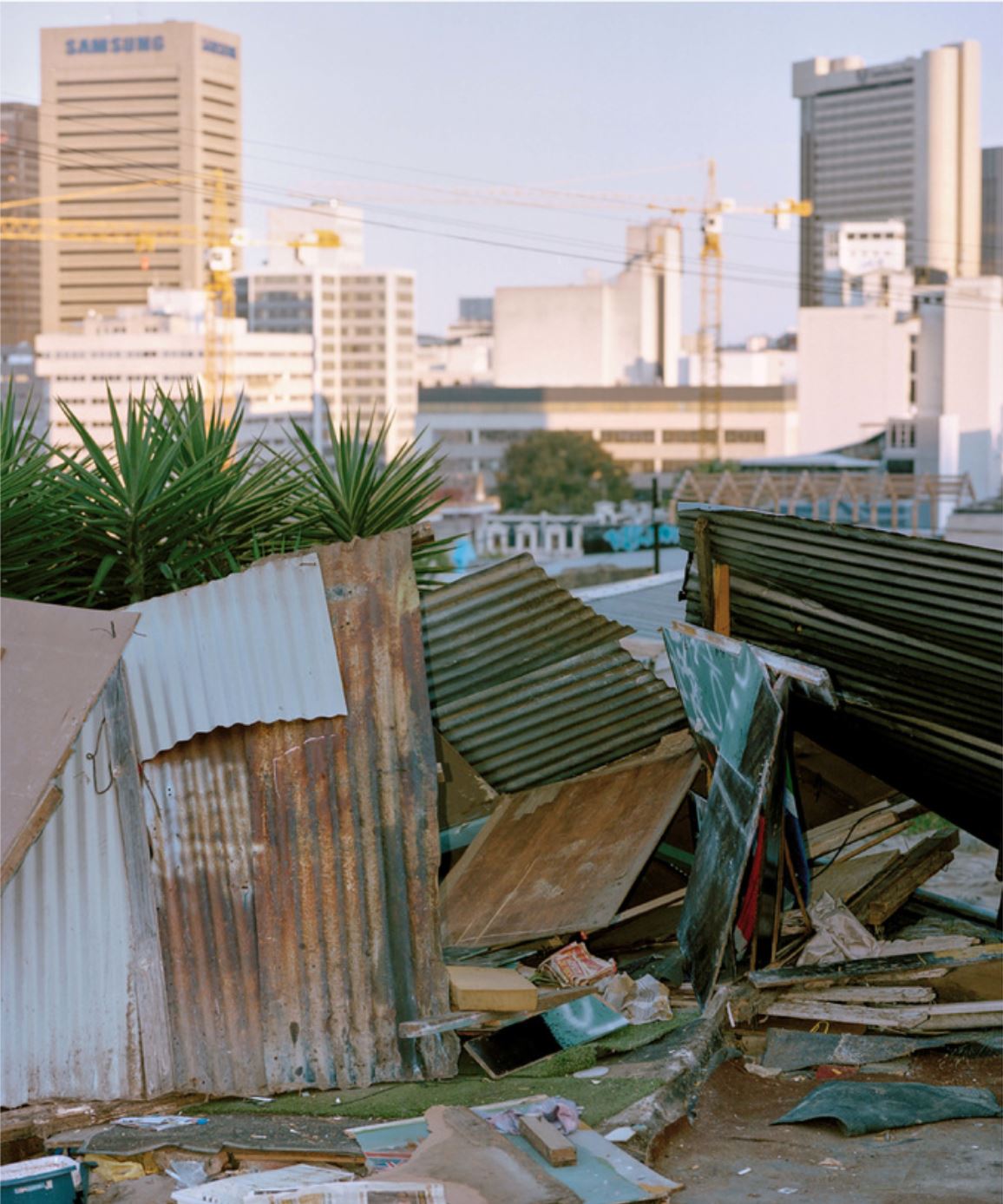 Robin Bernstein︎
This South African photographer captures the beauty of the day to day in his documentary style portraits and landscapes. Born and raised in Cape Town, Robin Bernstein is a visual artist, documentarian, surfer and photographer, all of which feature largely in his work. In 2014 he and a few other artists formed the Cape Collective Assist, which promotes young South African creatives whilst expanding the international stills photography industry within southern Africa. Bernstein's wok centres on the issues of urban socioeconomics and in turn, globalization. He defines his photography as being "bound to the urban space – its complexities and its contrasts." One project that tackles these concepts with honesty and integrity is
The Kraal,
a photo series documenting the community that was formed as a means of self protection against the "slave driven laundry of the wealthy." Within these images we are able to see the hardships facing not just refugees, but all marginalized people in the outskirts of the Cape Town CBD. Bernstein is able to capture in just a few images, the stark realties of gentrification and the "bureaucratic brutalization" within South Africa.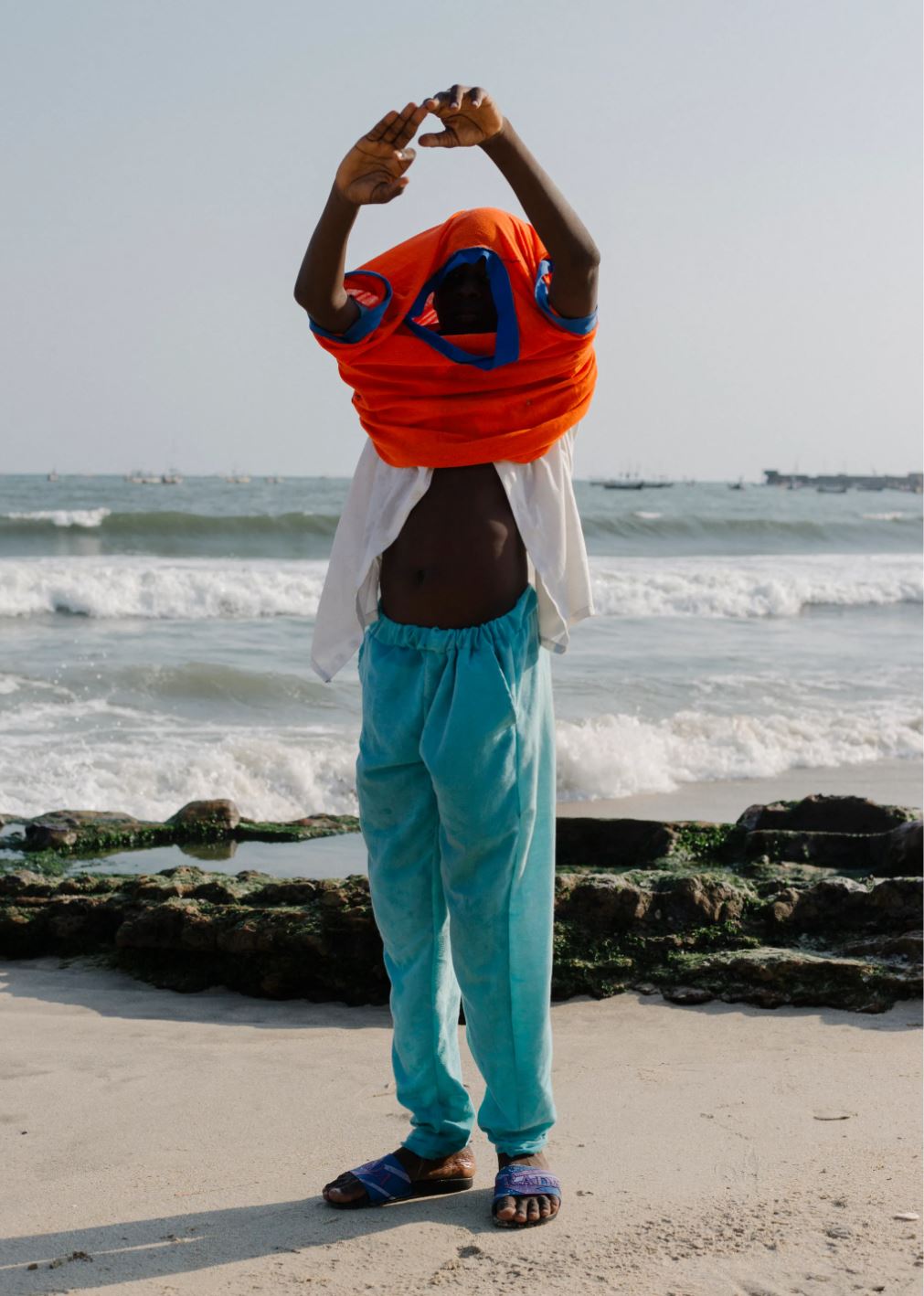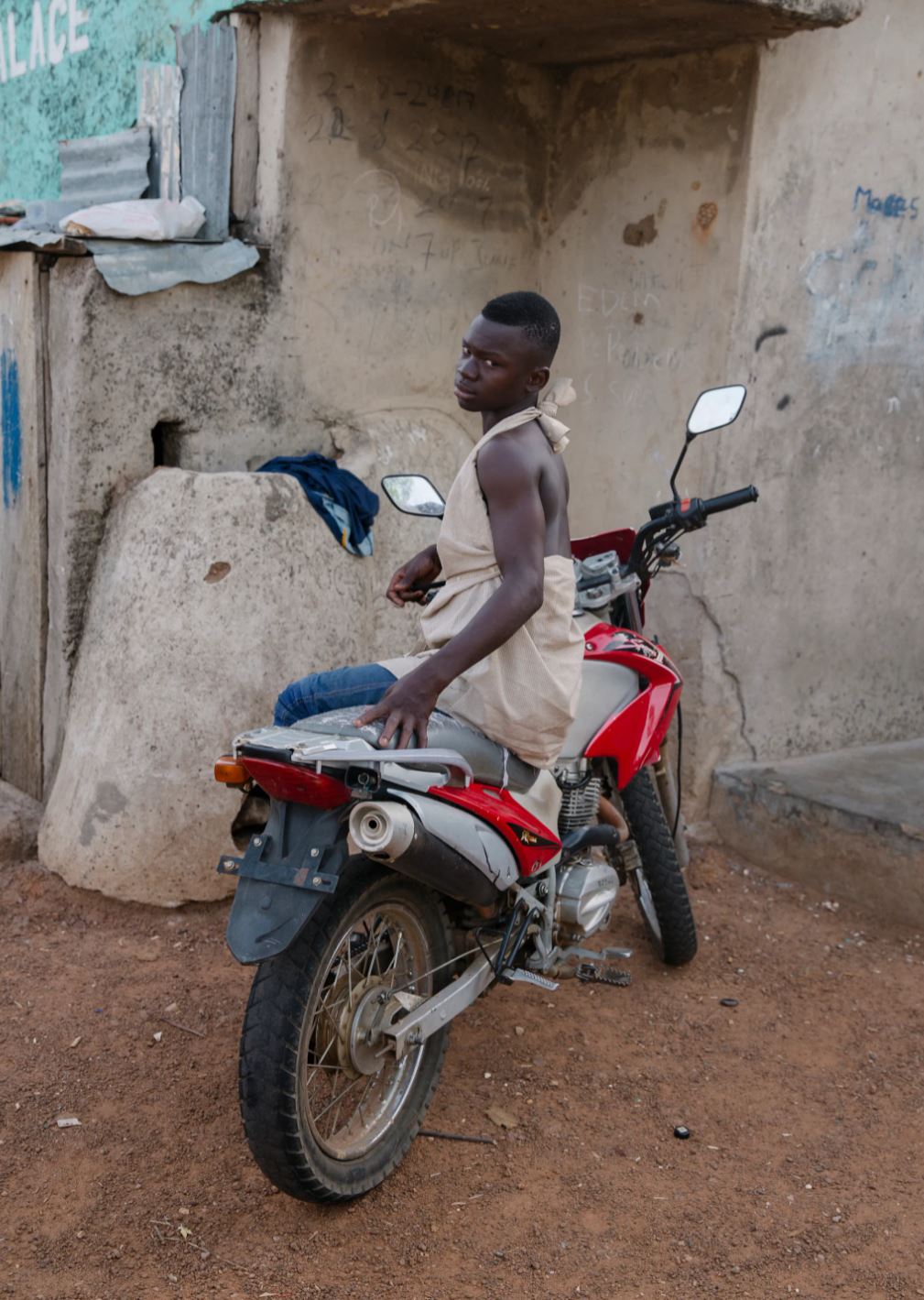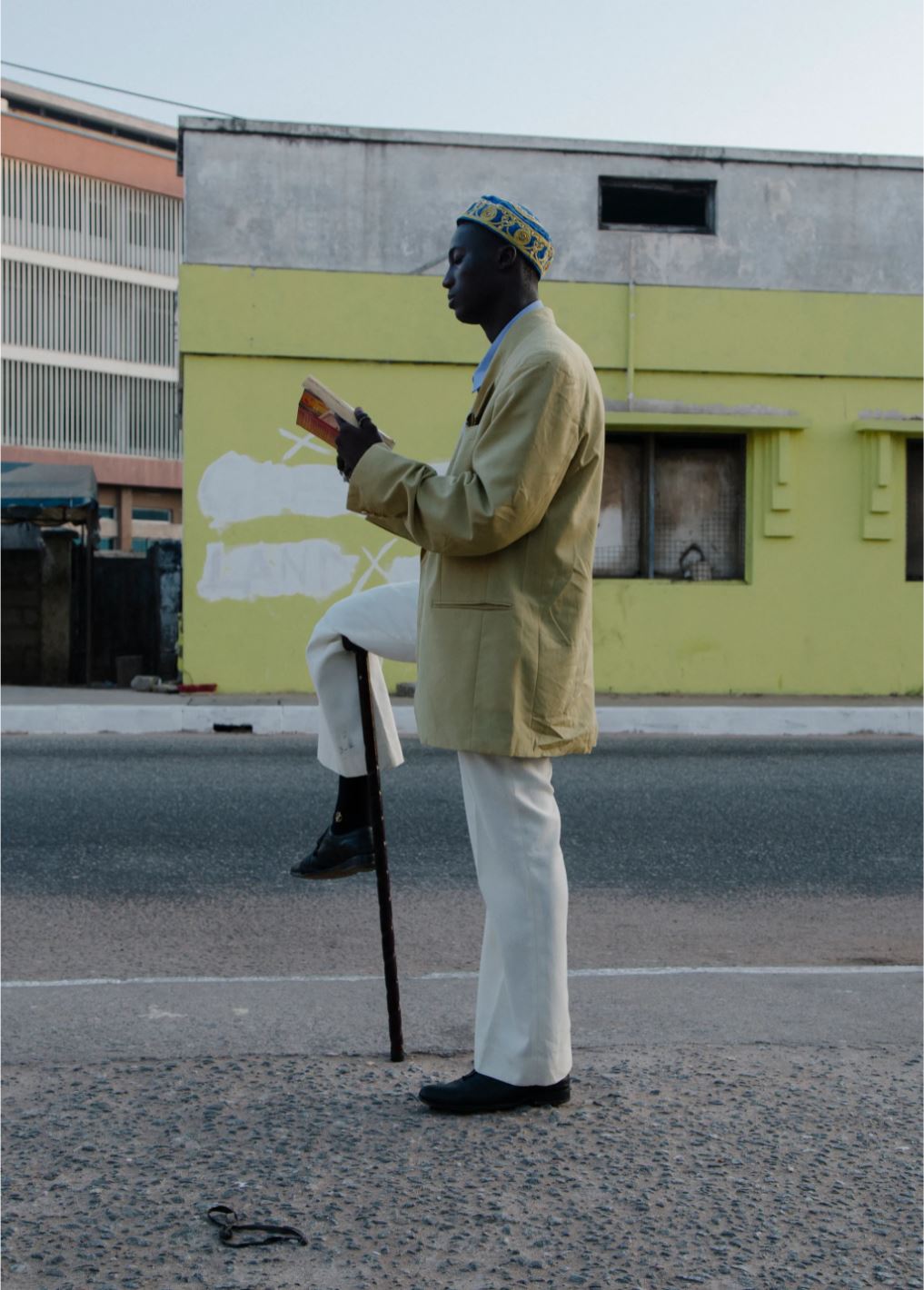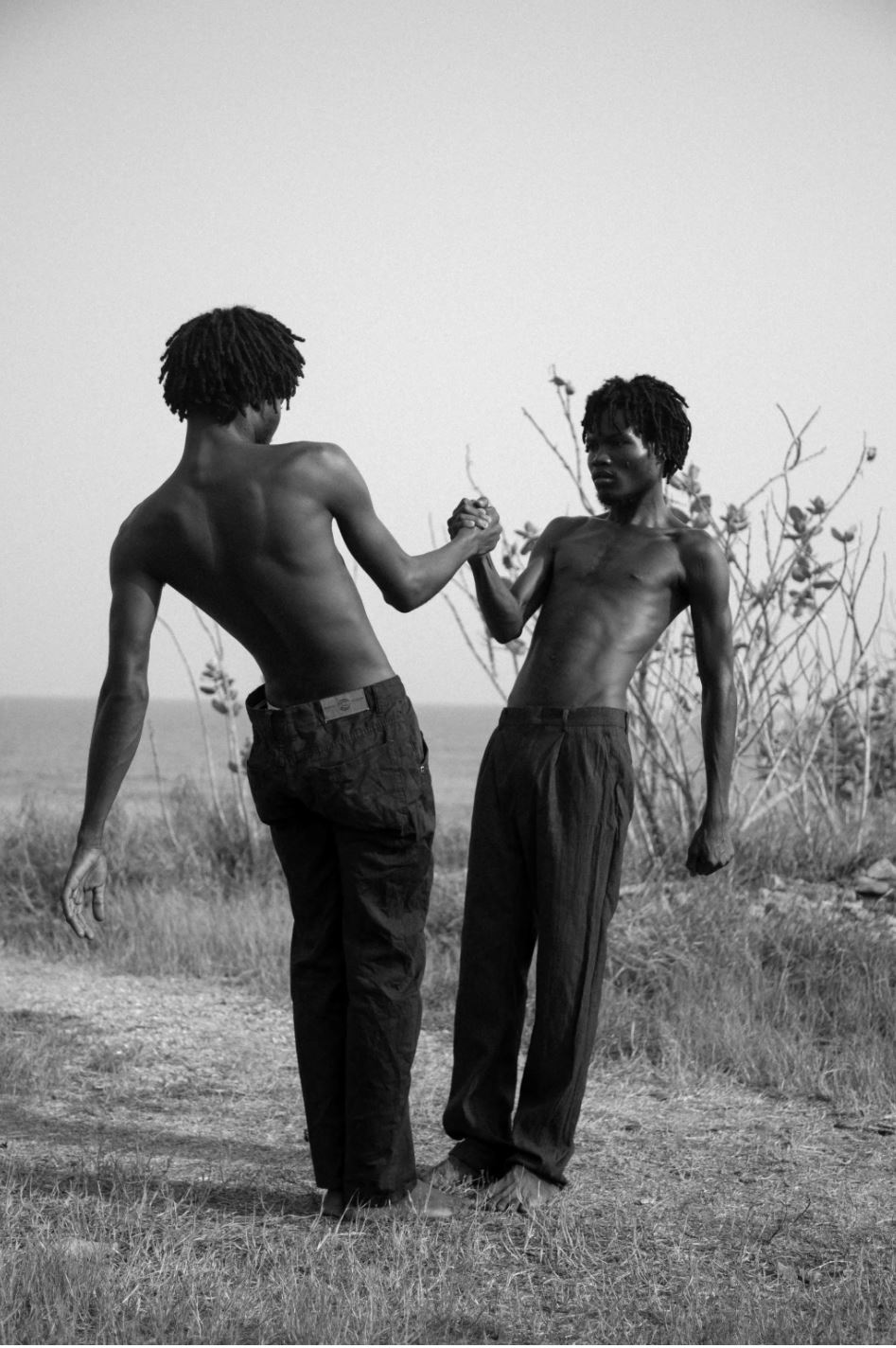 David Ana Opoku Anash︎
David Ana Opoku Anash is a Ghanaian based photographer deconstructing African masculine stereotypes. Through his lens we are able to see the authenticity of Accra and and the men living within it. With a mixture of black & white imagery and deep, tonal colour, Anash takes us into his world of innovation and non conformity. His work is deliberate in his choices of posing, landscape and uncluttered composition, exploring the poetry he has created within curated parameters. His photo project entitled
Area Boys & Brotherhood
presents boys and men from Accra, examining the feelings of nostalgia, self confidence and fear. He made history last year as the first filmmaker to shoot the first sneaker campaign for Nike in Ghana, drawing world wide attention to the importance of his work on the African community. He is constantly breaking down conventional traditions, forcing himself to explore new ways of capturing his community and blackness.
Stephen Tayo ︎
This Lagos, Nigerian based photographer uses popping colours to show us the vivacity of West African culture. Stephen Tayo is a street photographer and stylist, who documents life within his home state of Lagos. He uses his work as a means to re-conceptualize the western view of what it means to be Nigerian, and African. Tayo's work has been featured in several publications such as; Dazed, Vogue, The New York Times, and Indie Magazine. Through such recognitions he discusses the importance of social media and the role it plays in developing young artists, giving them platforms and spaces to share their work. With an eye for styling as well, Tayo brings a whole other element to his work, incorporating the power of clothing in his culture. He creates instantly captivating work, luring in the viewer with vibrancy so that the true heart of the image can shine. This is the African narrative, the personal stories and experiences of the people he photographs, they're the real soul of his work.
---
---
---
---